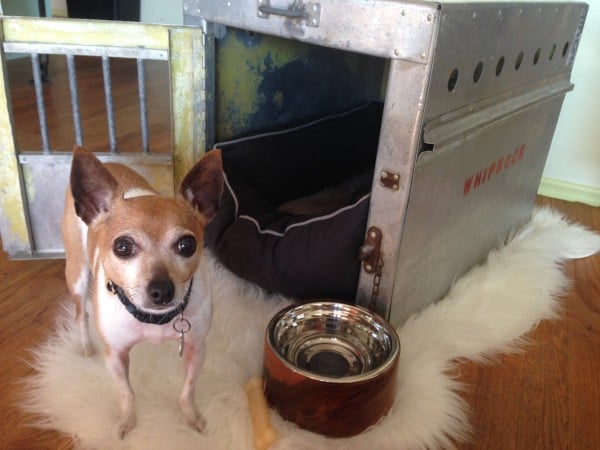 Submitted by Stephanie Elder
"Materials Used: Old Metal Airline Pet Carrier
Creation Process: A little sandpaper and elbow grease to clean it up. Measured and found a soft cozy bed for the inside. As you can see Tate, our little rat terrier, loves it!
Inspiration: I was looking for a unique modern doghouse for our living room. This is a great conversation piece and  everyone asks where we got it."
Do you have a salvage project to share? Email [email protected] a few pictures and a description of the project and process. All submissions will be entered to win a monthly raffle for $10 Second Use store credit.