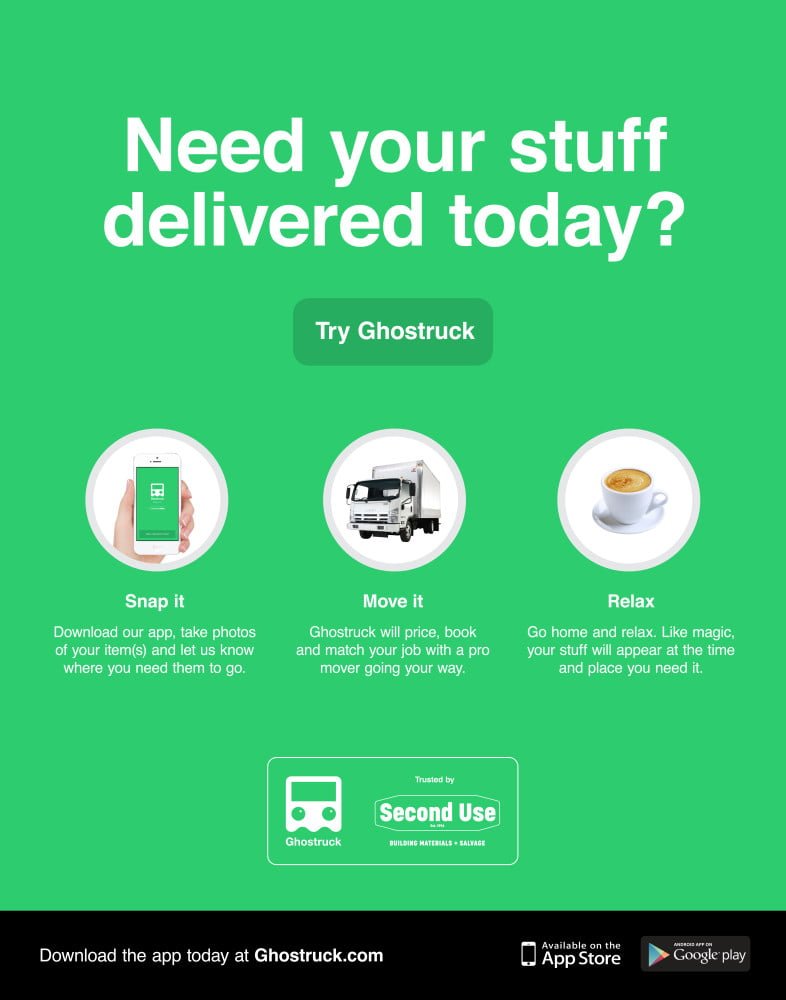 Second Use is pleased to offer delivery to the Seattle area through our delivery partner, Ghostruck.
Ghostruck connects customers with professional movers through their website and mobile app, which allow you to snap (or attach) a picture of the item you need delivered, get an immediate quote, and schedule delivery for a soon as that same day.  The process is easy, cheap and way more fun than having to move it yourself.
Every Ghostruck driver is a professional, licensed and bonded mover who has passed a thorough criminal background check. That means you can rest easy knowing that your Ghostruck driver is the right woman or man for your job!
For more information about Ghostruck, or to request a delivery quote, visit their website or give them a call at 1-800-890-0753.​
…And don't miss their offer for 10% off in the 20216 Second Use Calendar!