When Habitat for Humanity Tacoma/Pierce County challenged us to raise a minimum of $1,000 to rappel down the side of the 26 story Hotel Murano- one the tallest buildings in Tacoma- we didn't hesitate for a moment. For starters, supporting Habitat for Humanity is a big part of what we do.  We love that while we work to reclaim building materials to offset waste and preserve our community, they use building materials foster opportunity and build new communities.
Just last month, we were at The Woods at Golden Given, which is their largest project to date. This thoughtfully planned network of single-family, cottage-style homes was at various stages of construction. We helped raise a wall that created the basic framework of a house. In its unfinished state, it looked like nothing more than a box of building materials. But not far in the distance was a row of houses that were not only complete, but occupied by families eager to immerse themselves in their surrounding community and new life as homeowners. This is the magic of Habitat for Humanity.
Habitat takes raw material, not unlike that we handle in our store everyday, and builds more than houses. They build homes. They build futures. They build hope.
And while our commitment to salvage may seem like an attachment to the past, it is this same desire to create a sustainable future that propels us as well.
That being said- we'll do just about anything- including shove two of our best employees off the side of a building- to support their mission.
Oh, and ripping out building materials with our bare hands for a living affords our crew a physique they aren't shy to show off.
So what does this have to do with you? Simply put, we need your support. As mentioned above, each of our team members needs to raise a minimum of $1,000 to qualify, and we're asking you to consider donating a few bucks to support this mission.
Meet Corey and Flynn. Corey and Flynn are two of Second Use's hardest workers and biggest Habitat supporters.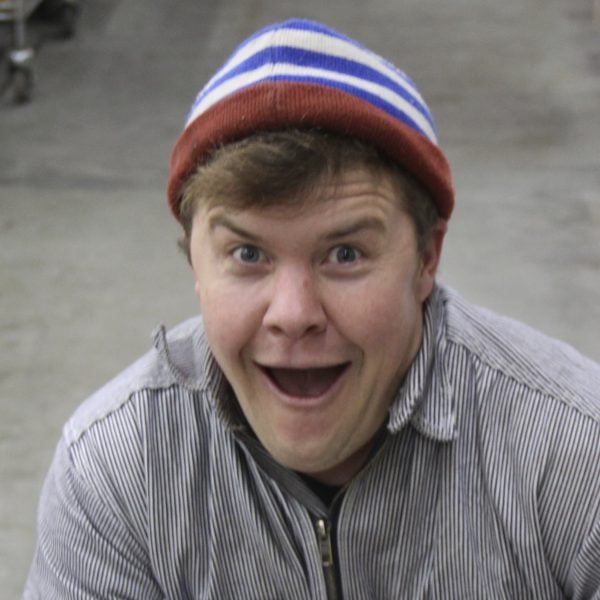 If you've shopped our store or had us salvage an item from your space in the last 11 years, you've probably met Flynn. He's infectiously outgoing, hauntingly charming, and has a quick wit and sense of humor that literally leaves you in pain from laughter. He's impossible to forget because it's not uncommon for customers to describe his quality of service as "the best they've ever had." Plus, he is a fantastic artist and heck of a roller skater. If a human unicorn with the strength of the Incredible Hulk and charm of 10,000 princes sounds like your kind of guy, consider supporting Flynn's quest to raise $1,000 here.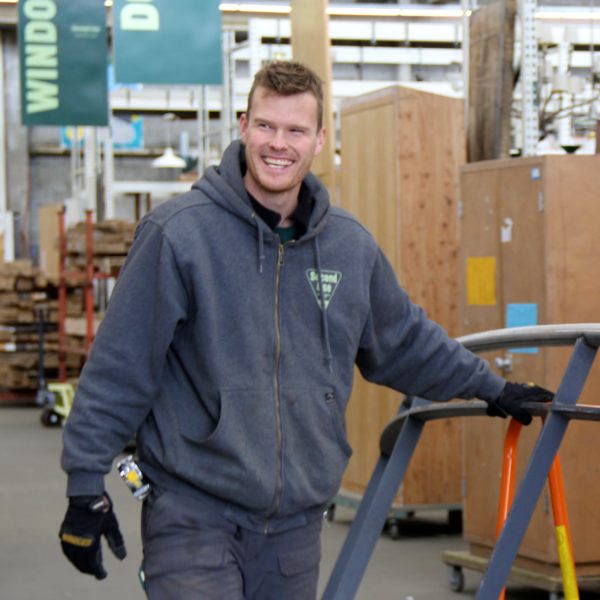 Then there is Corey. Corey is a little bit greener than Flynn as far as his tenure with Second Use, but that doesn't mean he doesn't know what he's doing. He spends 40 hours a week in the field salvaging doors, windows, cabinets, lighting, and beyond with the most ridiculous smile you've seen. Why he chose the salvage yard instead of the runway, we'll never know, but we are grateful. He makes up for his good looks with questionable eating habits- he's rumored to eat jars of peanut butter whole- but his heart is solid gold. If you like exotic adventures, Malibu Ken, and eating peanut butter with your hands- Corey is your guy. Support his quest to raise $1,000 here.
Jealous of the chance to rappel down Hotel Murano? Sign up and rappel with us!