Second Use and NOVO Painting are once again joining forces to divert reusable latex paint from the landfill and get it into the hands of people that need it.  Without a paint stewardship program, WA residents are told to harden their used latex paint and toss it in the landfill.  In an effort to provide the community with a more sustainable alternative, we are hosting a paint collection on April 8th at the Second Use SODO store.
To maximize the efficiency and sustainability of this event, we can only accept paint that meets the following criteria:
Paint must be in good, reusable condition. Second Use reserves the right to turn away unsatisfactory paint.

Paint must be latex – no oil-based paint will be accepted.

Paint will only be accepted between 10a-3p on April 8th.

-Leaking, dented, or rusted cans will not be accepted.

Paint cans under ⅓ full will not be accepted.  These can easily be hardened and thrown away and are more difficult to reuse.

This is a one time event, and paint donations outside of those hours will be refused.

In an effort to allow the most households to participate, we cannot accept quantities exceeding 20 gallons.
If you are looking for ways to use leftover paint, check out this new initiative from NOVO called Stripe it Out.  With the initial goal of graffiti prevention, their striped murals are also a great way to beautify community space while also using minimizing waste from leftover paint.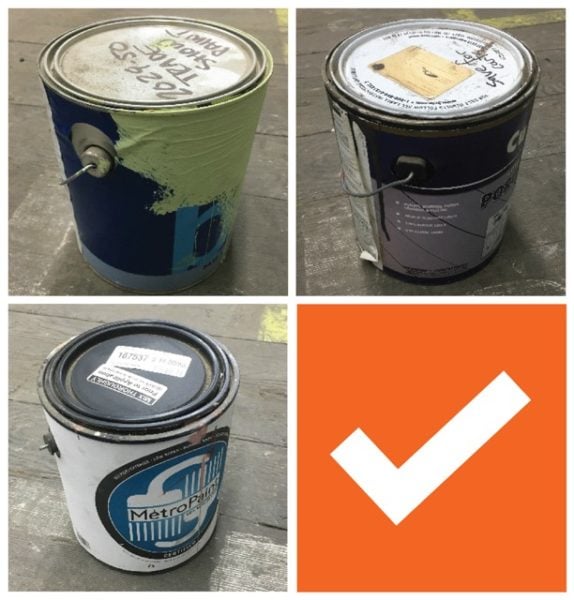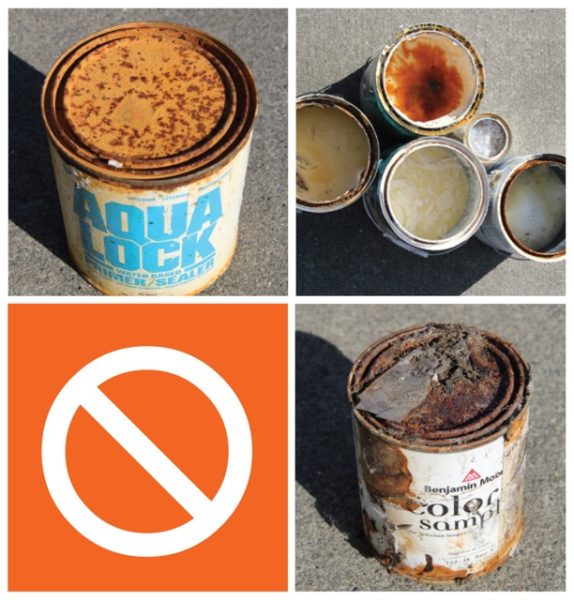 Want used paint?
Individuals and groups in want of useable paint can submit their requests here.
The only requirements we have for recipients is that you can pick up the paint between 4/9-4/11 and take at least 4 gallons.