It's officially wedding season! Whether you're looking for a unique photo backdrop to set the mood or creative centerpiece ideas your guests won't stop talking about, we have material to help you get the look you're after for your special day.  Scroll through some projects we're in love with, and see our recommended inventory items below!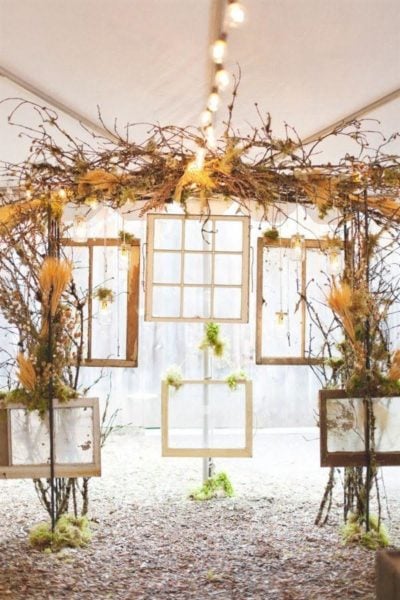 Sash Window Backdrop: This charming backdrop makes any space more photogenic. Create your own version as a backdrop to saying  your vows, cutting the cake, or staging a photo booth! The possibilities are endless and our current selection of tracked sash windows is almost endless as well. Browse sash windows online here.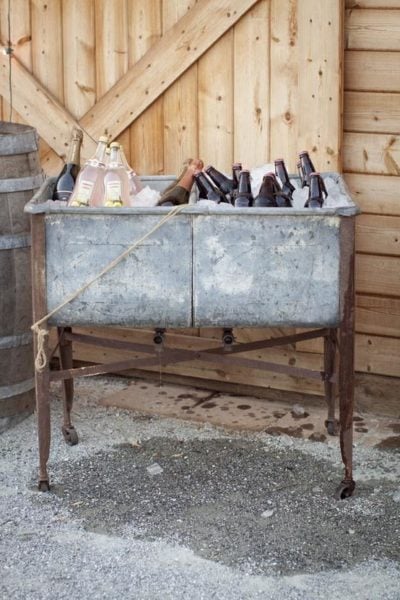 Really Cool Cooler: Unique and functional drink storage solutions are a must have for staying and looking cool at your nuptials. While we don't have this specific style of beautifully worn and weathered vintage sink, we always have something that will work. Check out this vintage icebox or this project-ready clawfoot tub, or keep an eye on our website for an old utility sink like the one above.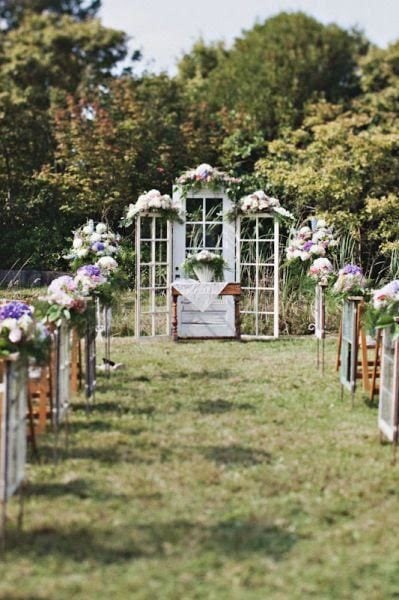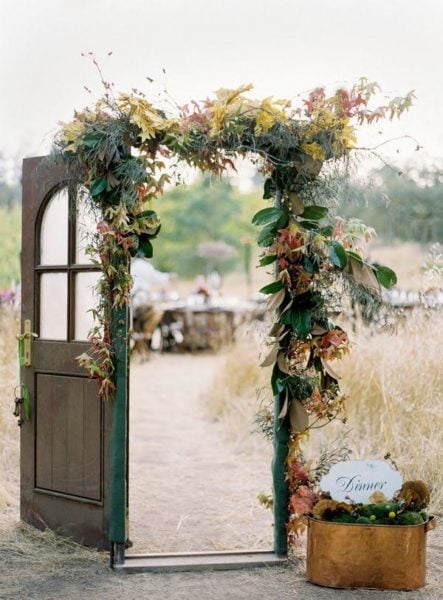 Breathtaking Entries and Backdrops: Salvaged doors make for picturesque aisle entrances and ceremony backgrounds. Brides.com thinks so too! Check out their recent spotlight on salvaged door wedding decor here and browse our selection of salvaged doors here.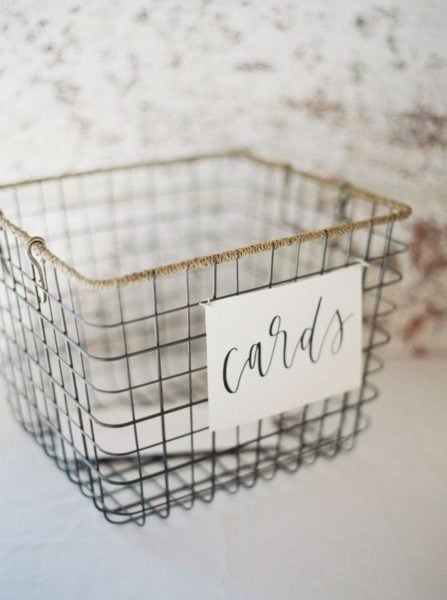 Card Receptacle: Vintage wire baskets or crates are a perfect catch all for cards, small gifts, favors, and beyond. This simple but noticeable addition to any gift table adds flair and functionality. Browse our current selection here.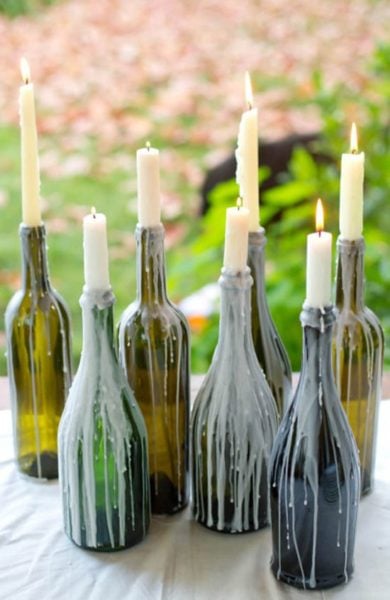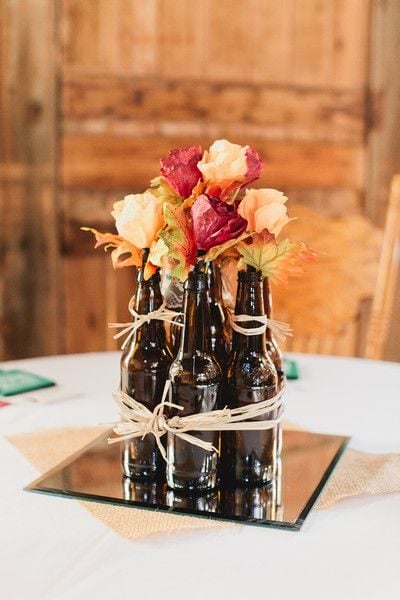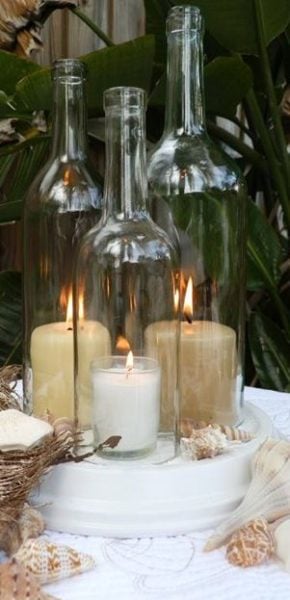 Glass Bottle Accents: Recycled glass bottles make cheap and easy bases for floral center pieces and candle holders.  To achieve the last look (candle inside of a bottle), you'll need to carefully cut the bottom off of the bottles.  Check out this "how to" video here, and make sure to wear goggles!  If you need cool bottles for your project, we've got tons of shapes and sizes – most notably the beer bottle collection from FX McRory's that we recently acquired. Come down to the SODO store to find the perfect ones for your needs!
Don't see a project you love here? Perhaps you'll find your perfect statement piece elsewhere in our inventory! Remember that you can view 95% of our salvaged material online, anytime right here on seconduse.com and we get in new material daily. Happy wedding season, and crafting!
If you have your own project you would like for us to feature, email us a few photos and a description at: [email protected]