Whether you're looking to create an all-out salvaged home theater or accent your space with small-footprint seating, theater seats are a unique item with endless re-use possibilities. We've got lots of them, and they're on SALE!
Check out these sweet projects, and come see our selection of theater seats in person in our Seattle store! You can also browse anytime online at seconduse.com. 
Individual Theater Seats: 519805, $15 each.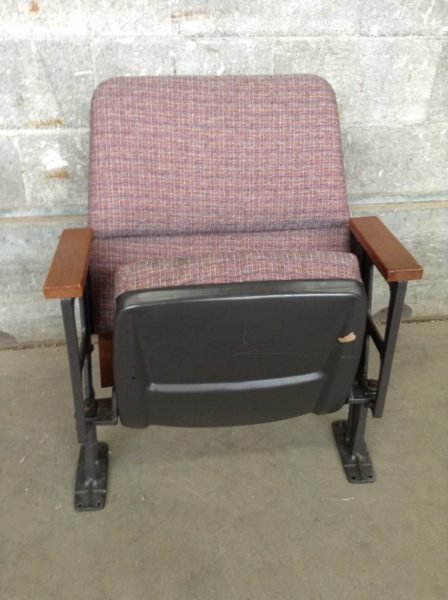 These seats from a theater in Fremont may not have the most exciting upholstery right now, but with a little creativity and some exciting textiles, they could take on new life as living room seating in a snap! We love this knitted update to similar seats.
Four Red Upholstered Theater Seats: 522455, $145 for the row.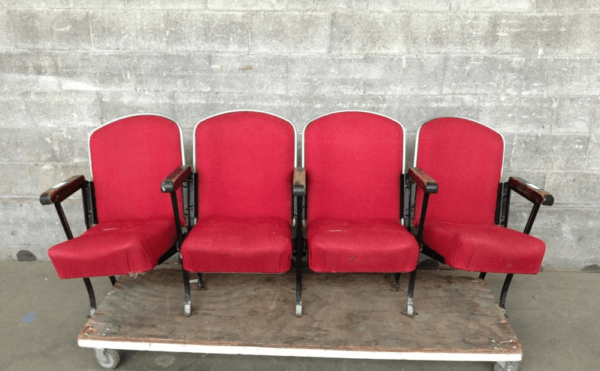 For another take on re-upholstered seats, try mixing up prints and patterns to create a unique look perfect for a small home theater setup! This graphic approach is giving us goosebumps in the best way!
Set of Six Vintage Wood and Iron Theater Seats: 498857, $125 for the row.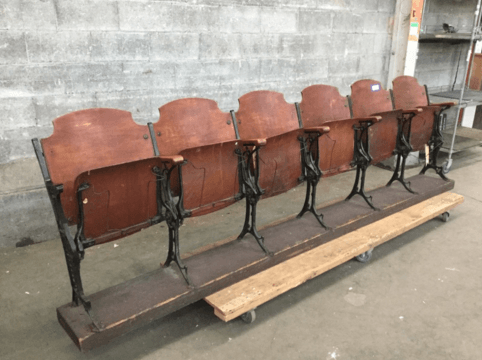 These beautiful bare wood and iron seats need some work to shine, but with a little elbow grease and some fresh veneer, they would make stunning entryway or mudroom seating. We love these charming pairings of similar seats, which add warmth and personality to the spaces they're in.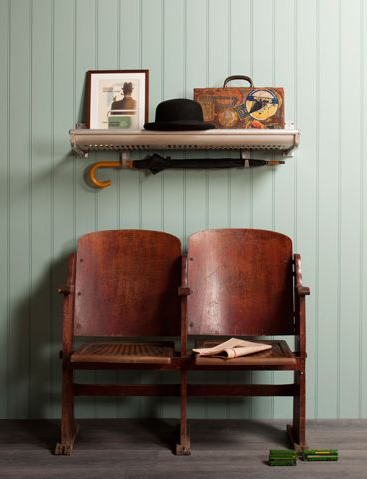 Set of Three Masonic Lodge Theater Seats: 508289, $145 for the row.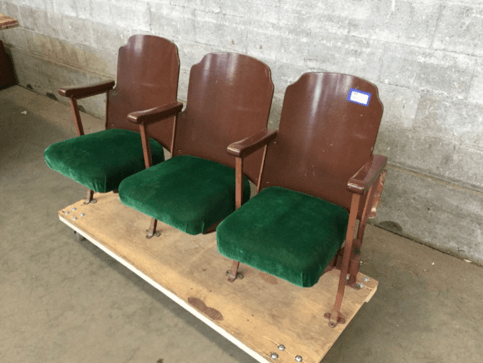 For theater seats that fold up when not in use, we love the idea of accenting the bottoms of the seats with something visually appealing, like fabric or coated paper. These green velvet seats salvaged from a masonic lodge would look amazing with some bold prints or colors on their undersides!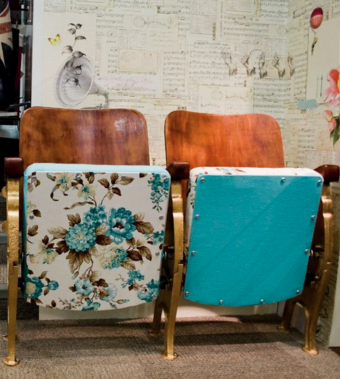 Last but not least, we currently have this super swanky, custom built Deco cabinet – complete with electrical already installed.  Remove or reorient the shelves to create a unique (and really cool) entertainment center to complete your home theater!
Built-In Deco Cabinet: 539335, $145.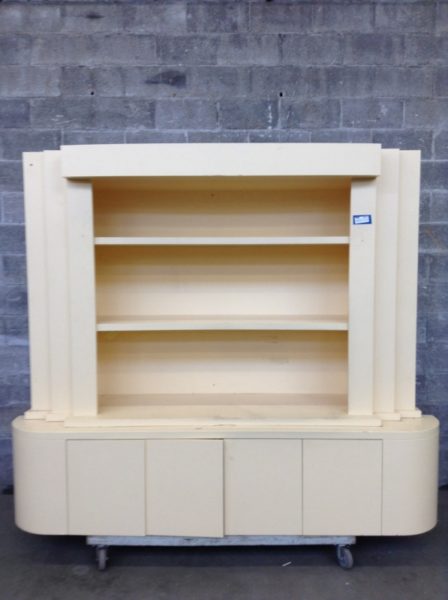 Don't forget – if you see anything you're interested in incorporating into your next project, call in to place up to 10 items on hold until 5:30p the following day so you can come check them out in person.
If you have your own project you would like us to feature, email us a few photos and a description at: [email protected]
Content research provided by Emma Kates-Shaw.