So you're wandering through Second Use, and you come across a bargain glass shade. It's not an unlikely scenario, since we've got tons of lighting inventory on major sale right now. But what are you to do with this $1 beauty? Read below for some inspiration and check out this bonus DIY post for making a hanging planter with materials sourced entirely from 2U!
1. Hanging Vase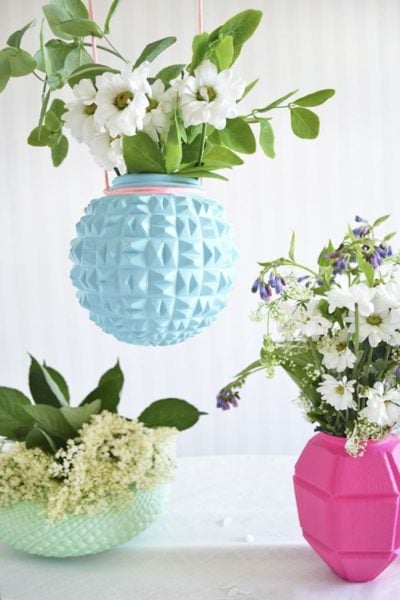 How easy could it get? Spray paint a glass globe and attach some string/wire or let it sit as is for a lovely and unique flower vase. We made our own using Metro Paint in "Spring"! One $2 sample covers at least 2 glass globes.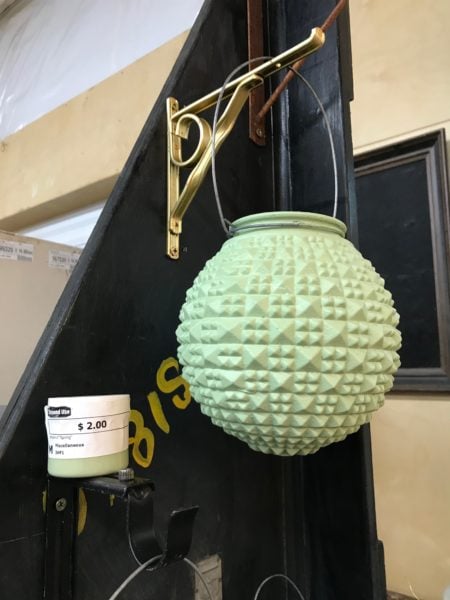 2. Hanging Planter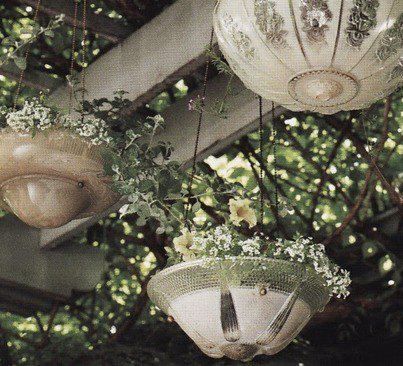 We love the classic look of these vintage 3-chain shades. As long as there are holes in the bottom, they make elegant hanging planters sturdy enough to last outside all winter! Keep the originally designed 3-chain style and add longer chains for hanging from your porch.
3. Snazzy Centerpiece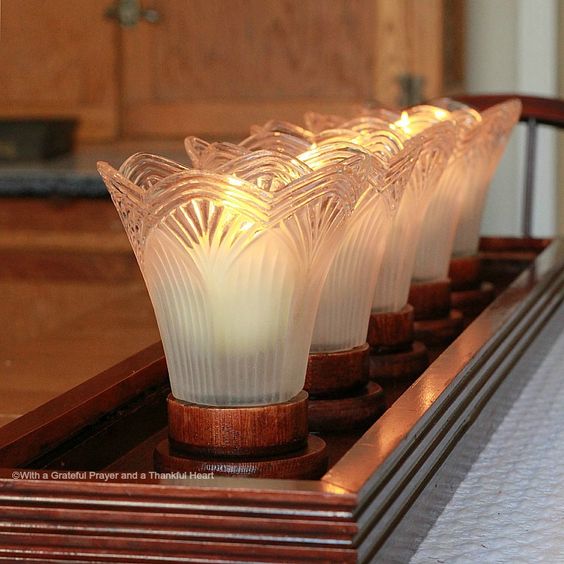 Dazzle the family this holiday season with a centerpiece made from bargain light shades! Affix decorative bell-shaped shades to a piece of wood, and set candles inside for a warm glow that will light up the room!
4. Glass Garden Art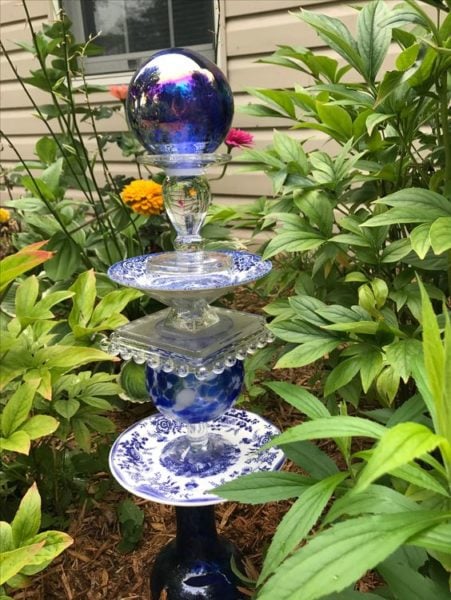 If you're inspired by the many shapes and patterns vintage glass shades have, try combining a bunch into a beautiful tower and sticking it in your yard! We love how this project plays with color, check out this guide for a great tutorial on painting glass shades.
5. Globe Bird Feeders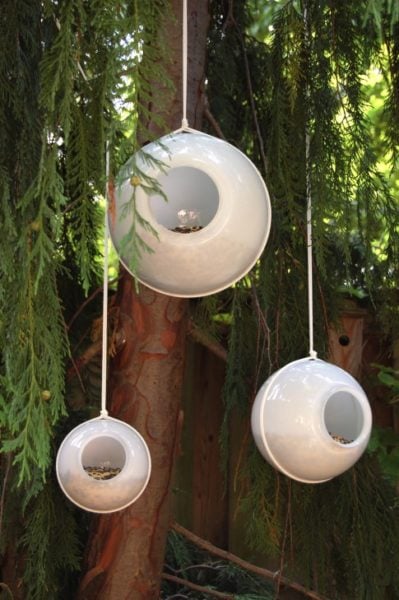 This amazing bird feeder project showcases white globe shades in an appealing modern design. Definitely the project for you if you have fancy modern birds in your back yard demanding fancy modern places to eat.
We have tons of glass shades, along with lighting parts galore, on super sale right now! Come on down to the Seattle store and check out the goods 9-6 any day of the week!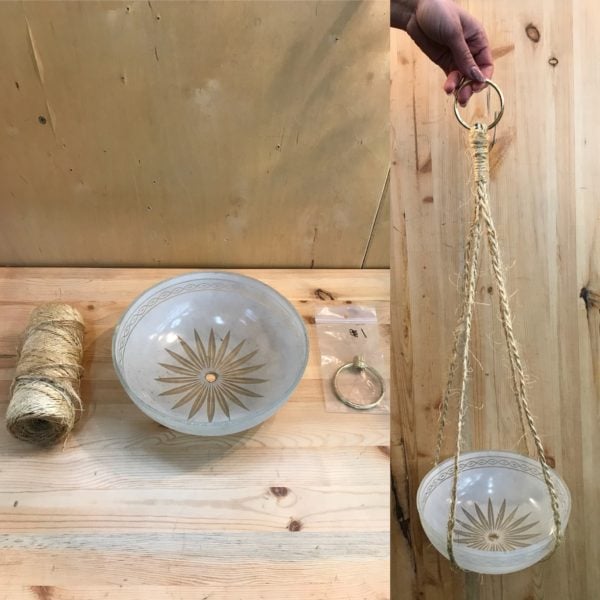 If you're feeling inspired by the versatility of glass shades, take a look at this DIY post for a$3 project that's as easy as it is stylish!