Schools may be moving away from the analog chalkboard in favor of screens, screens, and more screens, but slate is far from obsolete. In fact, it's making its way out of the classroom and into the home as a surface equal parts practical and aesthetically pleasing.
Waterproof, fireproof, and extremely durable, slate has been used for generations in roofing tiles, laboratory counters, billiard tables, and of course, the chalkboard. It is easy to clean, relatively inexpensive, and darn handsome.
I know what you're thinking… if you like slate so much, why don't you marry it? And believe me, I would. If slate was a person, they would be that human that is equal parts impeccably dressed and willing to get their hands dirty. They would be sharp and smooth all at the same time. They would be The One.
But they aren't, so the only means by which I will be taking slate home is for my next remodeling project. And I implore you to do the same- like The One, slate is in high demand, but you just happen to have gotten lucky: Second Use has a large selection of slate in both our Seattle and Tacoma stores and we JUST MARKED IT DOWN!
Here are a few of our favorite ways people have incorporated slate into their projects: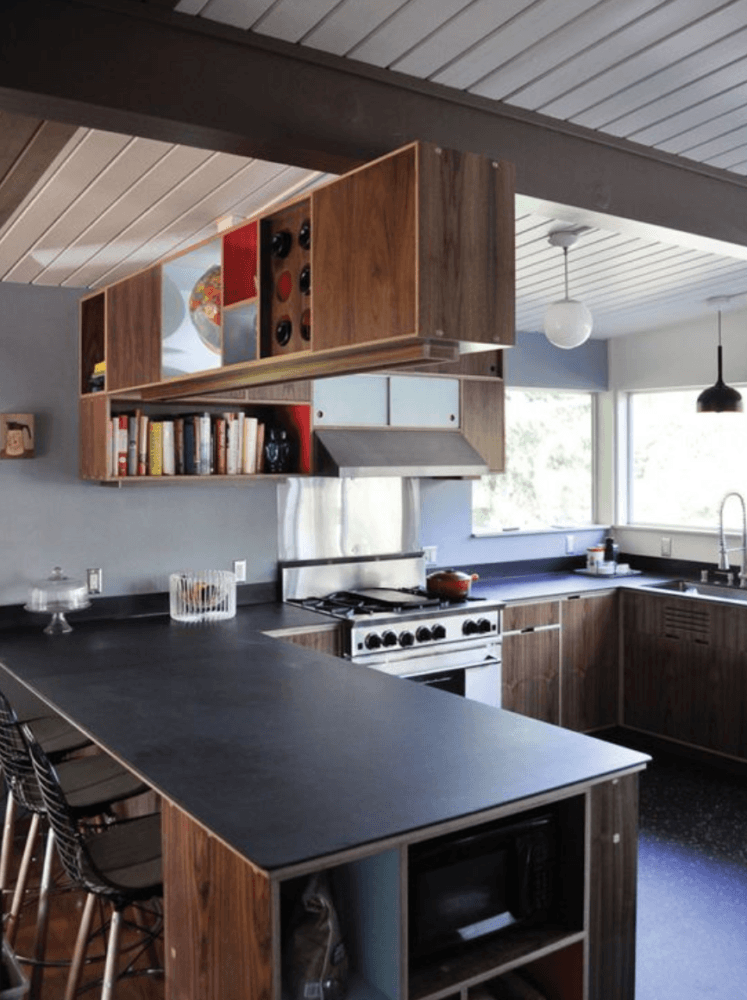 Kitchen Counters
If your cooking style is anything like mine, you'll appreciate a surface that was first used for science experiments. Resistant to heat and bacteria, slate is easy to keep clean and hard to mess up.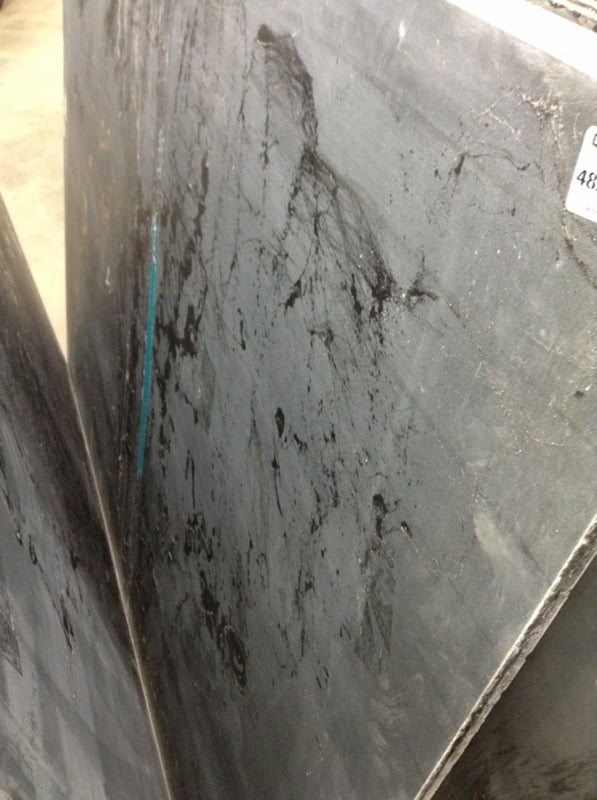 Some of these larger slabs we salvaged at Loyal Heights are prime for cutting down to countertop size. For tips on cutting slate, visit this handy guide.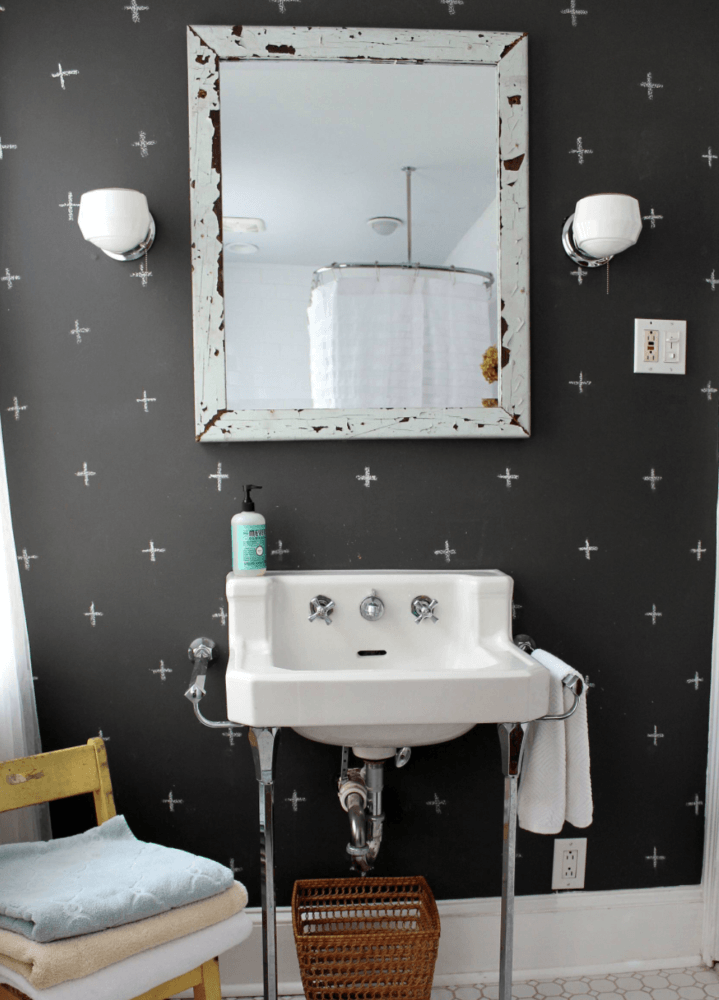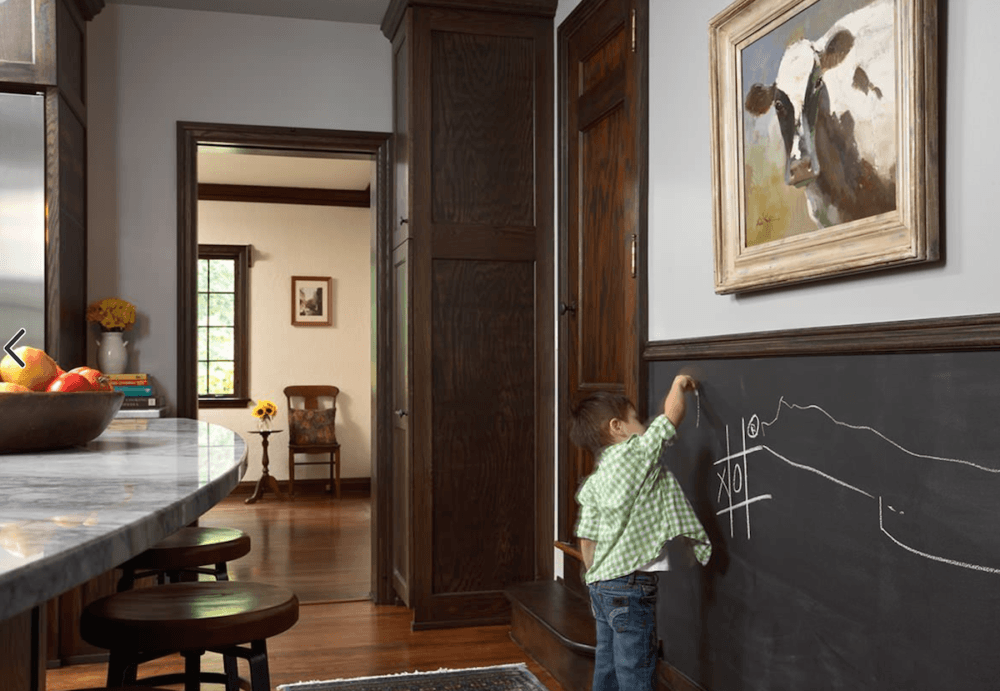 Accent Panels
Simply mounting a piece of slate to your wall might not be the DIY hack you were hoping for- but finding a unique location or application transforms the obvious to the ingenious. We love the idea of fully utilizing the temporary nature of chalk as an opportunity to update your walls on a whim or avoid permanent markings from wee aspiring designers.
For the Pinterest fans in the audience, you may be wondering "can't I achieve this with chalkboard paint?" And while chalkboard paint does have some great applications, if slate is within your budget, it has some real advantages. 1) Once installed, it's ready to go. Chalkboard paint on the other hand requires you dust the entire surface with chalk before use. Failure to do so will make chalk writing permanent. Compliance will leave you and your home covered in a fine layer of dust. 2) Smoothness. Not all walls are perfectly smooth and they were not designed to be written on time and again. Chalkboard slate, however, was. It has been carefully cut for the smoothest, easiest chalk application and most efficient cleaning, which will save you countless shudders from breaking chalk on an uneven wall. 3) Longevity. Reclaimed slate has already lasted decades upon decades and will continue to do so. It is removable, repurposable, and durable, so you can use it in homes to come, while paint is probably going to warrant a paint job come moving time and two if you want to recreate it in your new house.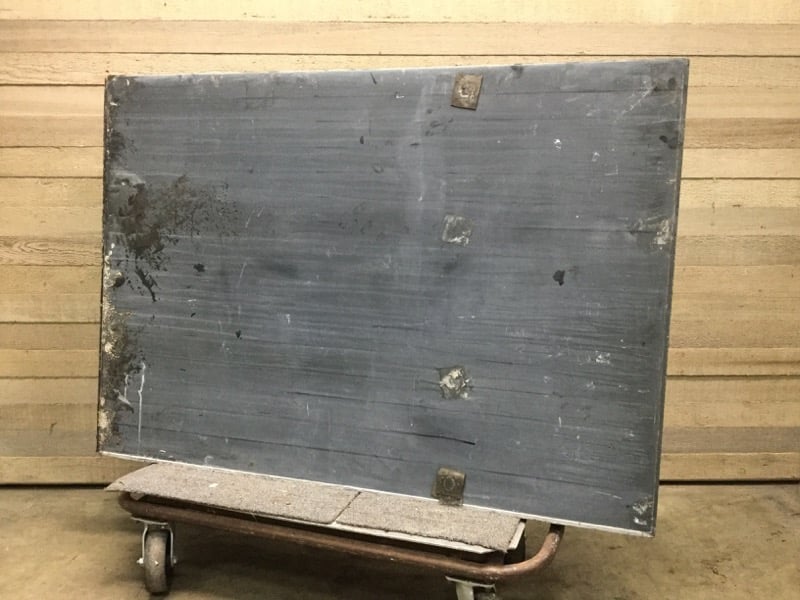 These large uniform slate panels just need a quick clean up and ready to go! Start with one or cover a full wall.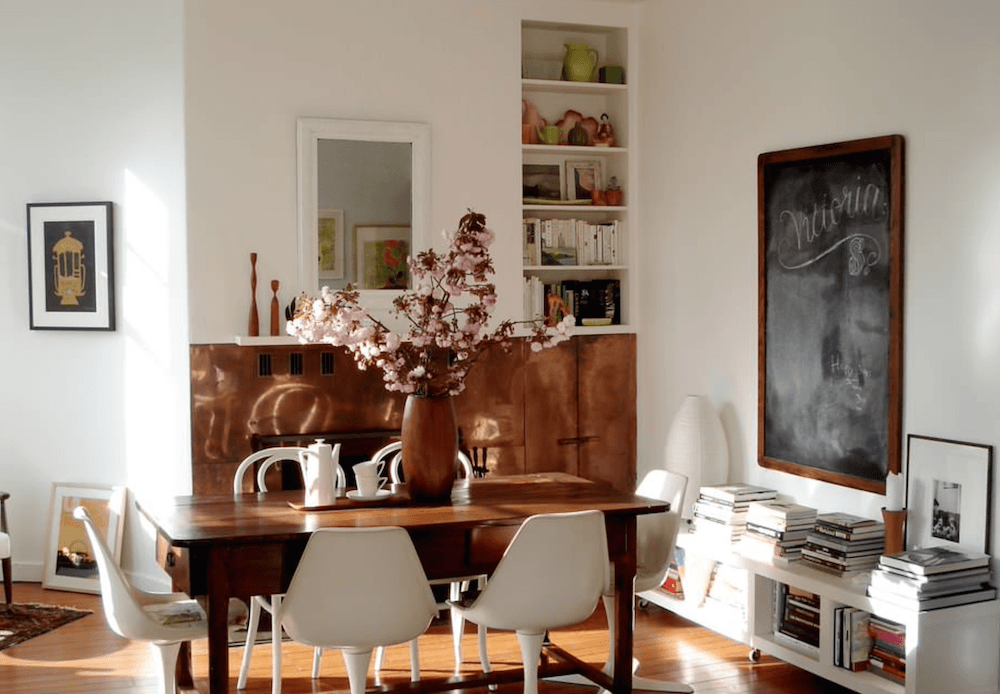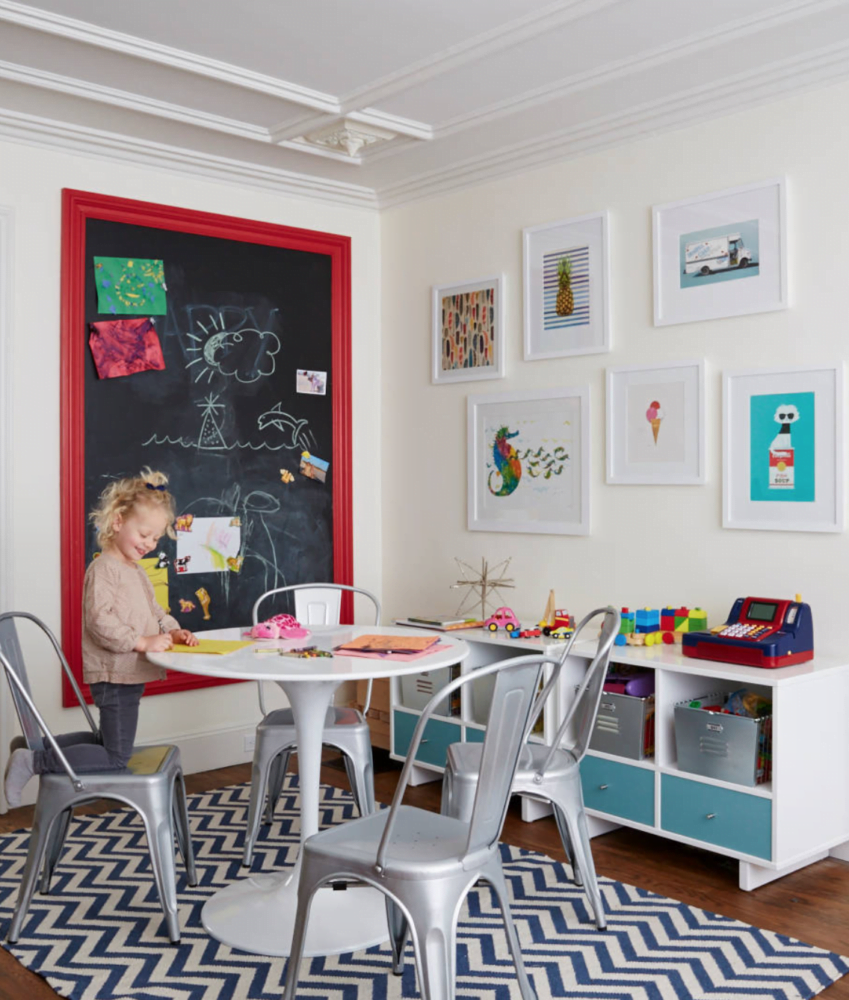 Wall Art
As an artist, the term "wall art" generally causes me to shudder because of the context. Cheap, reproducible, and generic, wall art generally means IKEA. But this is an application I can get behind- a framed piece of slate has the same inoffensive, inexpensive qualities of that darn city scape every IKEA shopper has had in their starter apartment but with an endless supply of originality and creativity. Draw your own city scape or make it a shopping list or let the little one's have free range- or do it all! It's chalk! Everyday is a new possibility.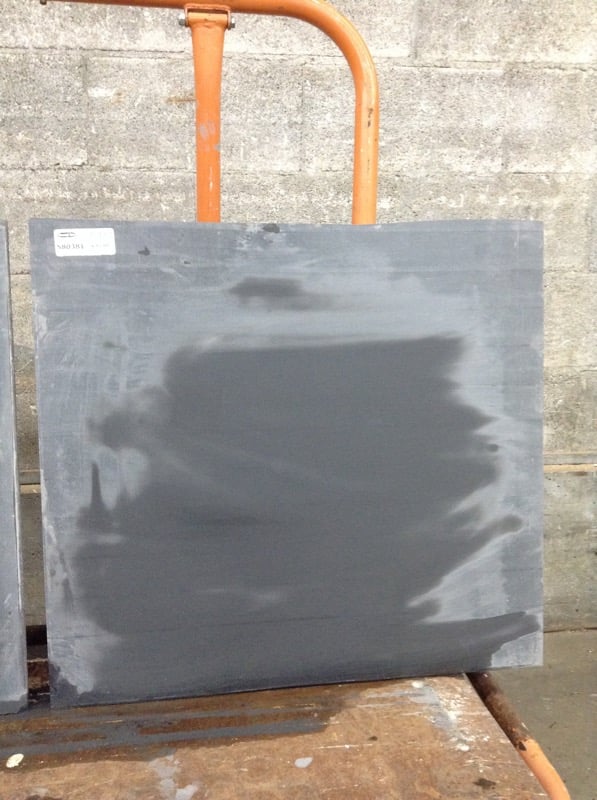 These precut selections of slate would be perfect for framing and mounting in a single afternoon!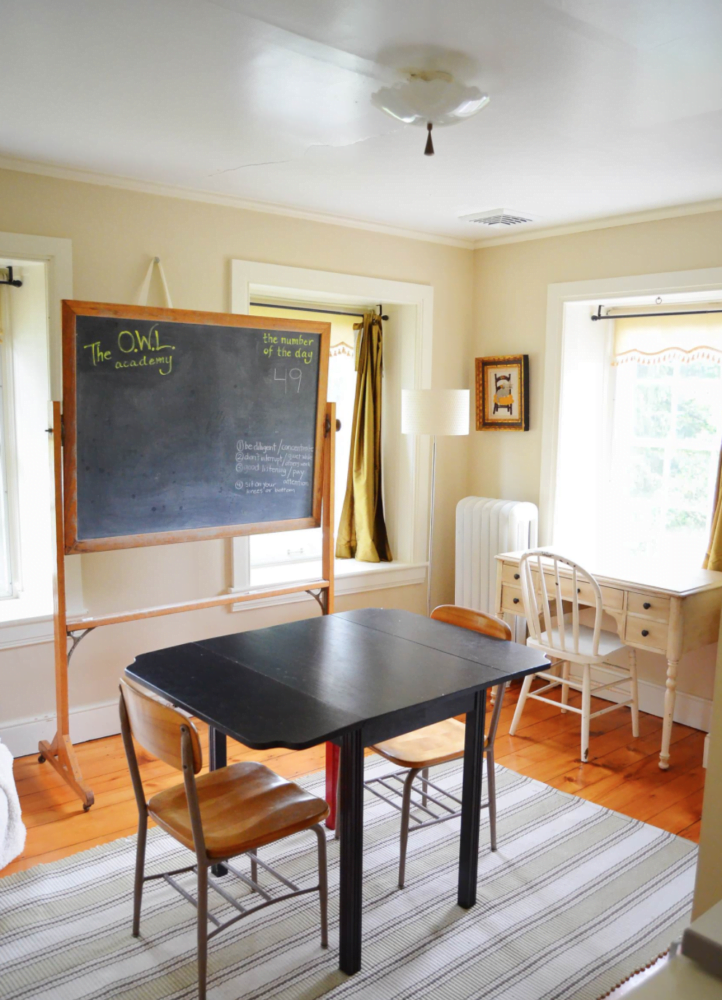 Room Divider
Sure, you could park a rolling chalkboard in the corner of a room to teach your kids reading, writing, and arithmetic, but that isn't utilizing half of it's potential. Easy to move, rolling chalkboards can be used as a functional room divider to create more space, divide desks, or create a cove for your OG office space.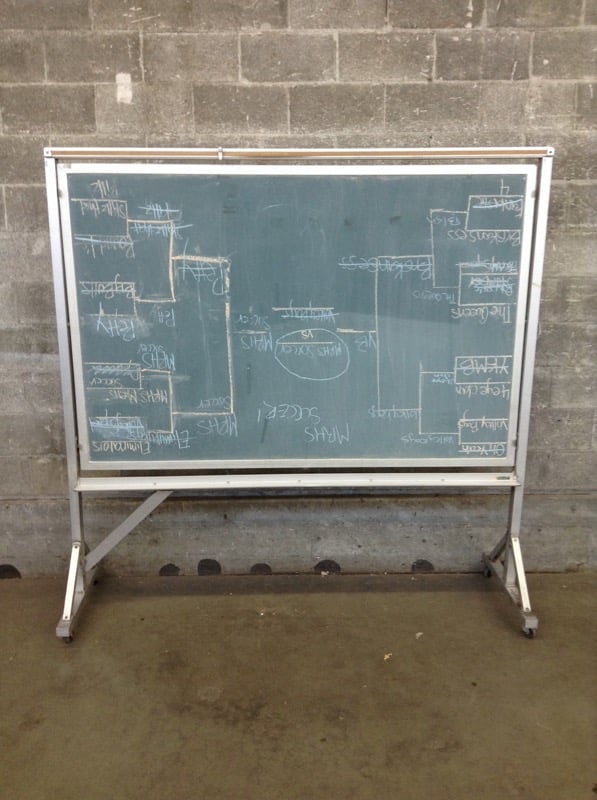 If you hurry, we still have this one in stock.