We're always on the lookout for creative ways to use salvaged material to add character and beauty to a space. We're especially partial to things like gorgeous chunks of old growth fir, which we regularly have in stock. This post on
Houzz
 caught our eye for the simplicity and charm the hefty wood countertop brings to this small bathroom. Combined with a few other elements, the wood countertop in this bathroom is the jump-off point for a room full of rustic charm. Read on for inspiration on recreating this look in your own WC!
Chunky Lumber Countertop
This gorgeous chunk of old growth fir lumber would look sweet planed down and finished with clear sealant. While it's a little less thick than the one in the inspiration photo, it's got lots of heft to it and would make a beautiful bathroom countertop.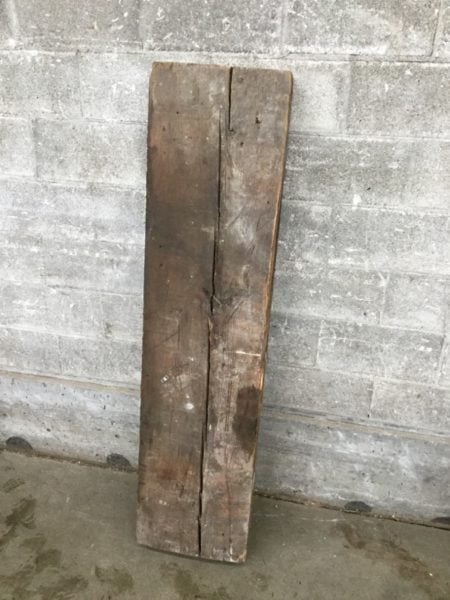 Vessel Sink
One thing that stands out in this bathroom is the beautiful farmhouse sink. This vessel sink approximates the classic farmhouse look with a circular shape.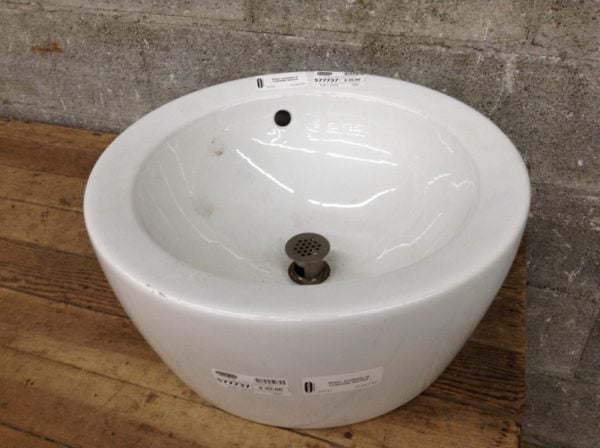 If you'd like to go a little more modern, check out this blue glass version: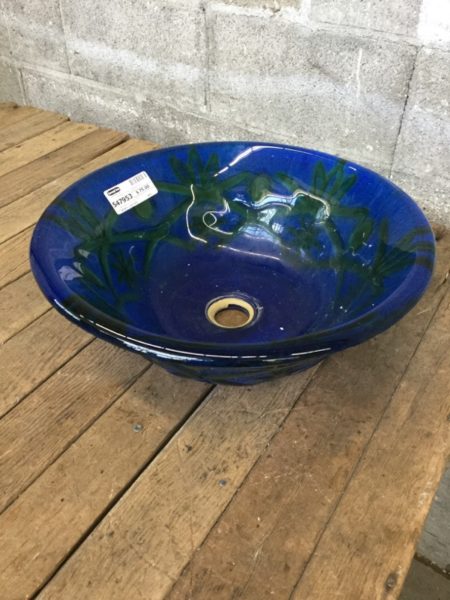 Modern Farmhouse Sconces
If you've been following our blog posts or been in the store recently, you'll know that lately we've been obsessed with lighting. Period or style-specific lights can make or break a room. For this rustic farmhouse look, we love what a pair of matching sconces flanking the sink do for the room – they draw attention to the gorgeous wood countertop, and also provide balance at the focal point of the room. We've got two of these Rejuvenation wall sconces (matching sconce here) that go perfectly with this aesthetic.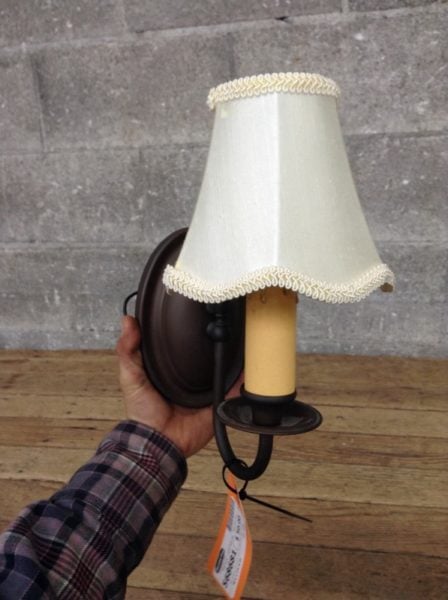 There's also four of these guys (matching ones here, here, and here) if you're looking for something a little more modern: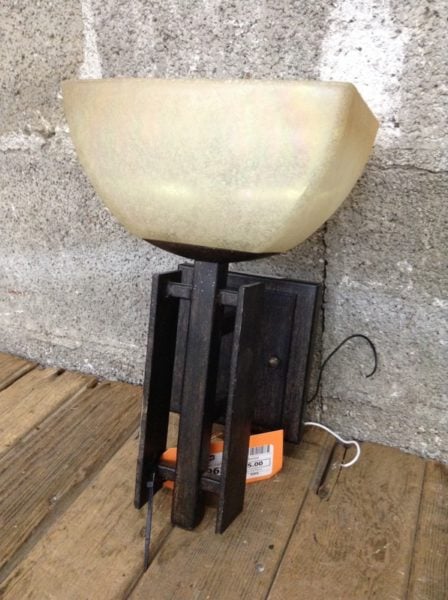 Storage Baskets
The woven baskets in this room are sweet, but we're almost partial to this metal version, which is infinitely more durable in a damp setting such as a bathroom. Plus, industrial chic and farmhouse rustic are a style match made in heaven.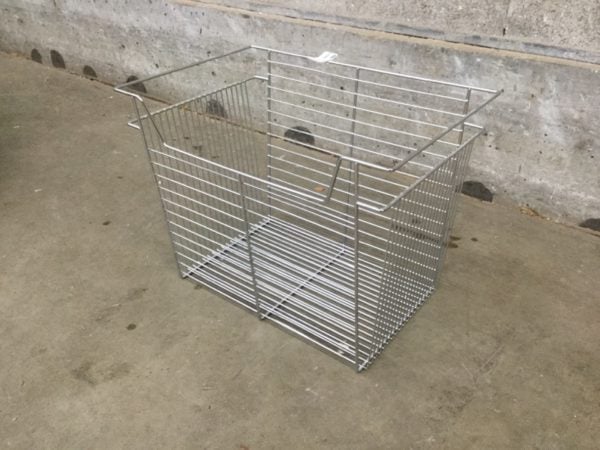 Vintage Bathroom Hardware
Finally, add some finishing touches with vintage bathroom hardware like this cup holder,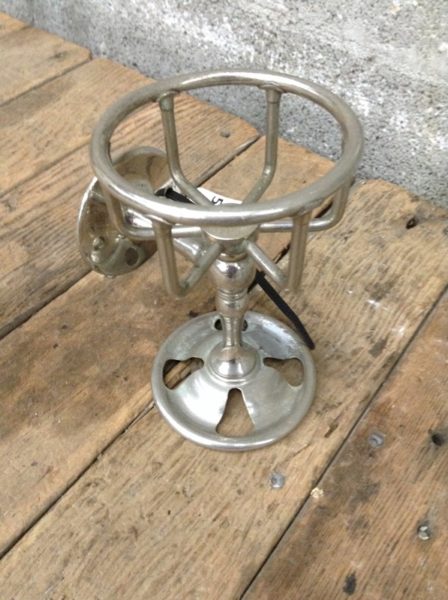 this classic shell soap dish,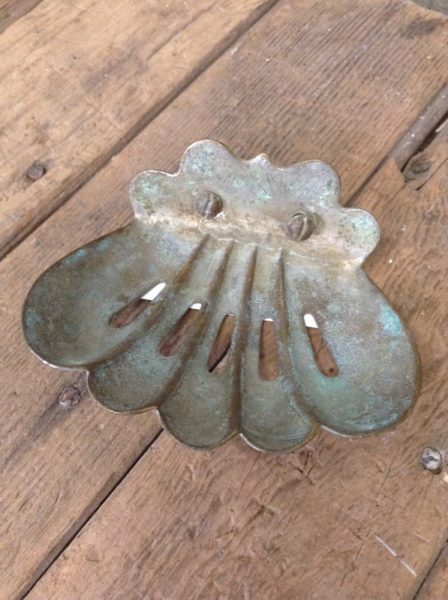 and this lovely milk glass towel bar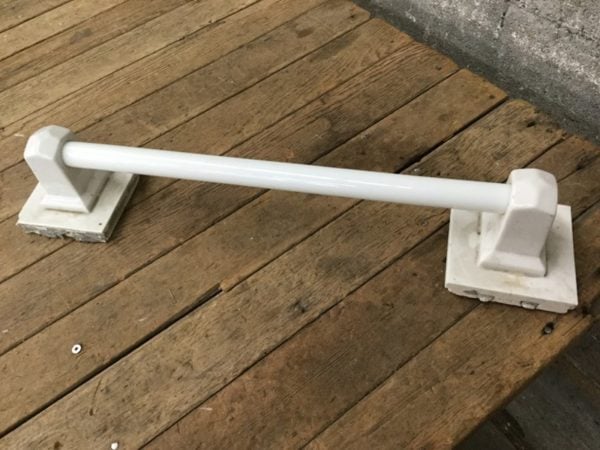 The inspiration doesn't end there! You can check out 95% of our inventory online any time at seonduse.com, and come see it all in person any day of the week from 9am to 6pm at our SODO or Tacoma locations!
If you have your own project you would like for us to feature, email us a few photos and a description to [email protected]