It's no secret that 2U employees love our inventory just as much as our customers do (if not more). But few of us take the salvage lifestyle as seriously as our resident project queen, Sara Travis. Sara has an extensive self-taught background. She says she grew up in a house hold with a carpenter for a father, "but if anything around the house needed fixing, mom was going to get it done.  I've noticed that a fear of power tools is a huge barrier to entry in learning about building, but I grew up learning to use them early from my Mom. With that confidence/skill set, most of my woodworking experience comes from trial and error, and lots of YouTube."
Even before officially starting her Second Use career last spring, Sara sourced materials from 2U for various projects, including a complete remodel of her van, "Hans," into a cozy and compact home on wheels: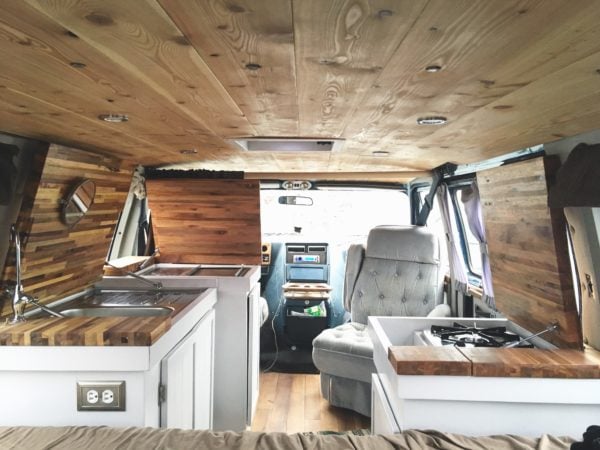 The interior of Hans features custom cabinetry made almost entirely from salvaged materials found at Second Use! How handsome is he??
On her favorite materials to work with, Sara says, "My favorite material is salvaged material. Just because something is second hand, doesn't mean it has to look second hand when you're finished with it. I also love that I have less fear of failure when working with materials and generally experiment more. If a piece of lumber is considered to be too far gone, or not worth the time to to fix, I see it as an opportunity to try a new technique. If I mess it up, it probably wasn't too expensive to begin with. And if I get it right, then I generally got a hell of a deal on some beautiful material. "
Sara's incredible ability to see the possibility in salvaged materials is truly impressive. Check out this major facelift she gave to a vintage Youngstown kitchen cabinet: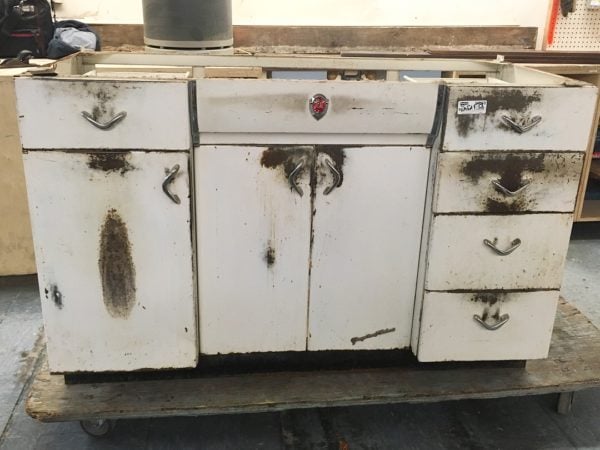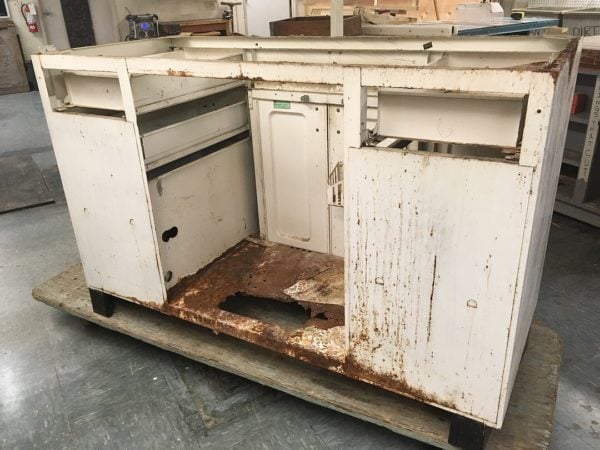 Before: a daunting project for most, a potential-filled playground for Sara.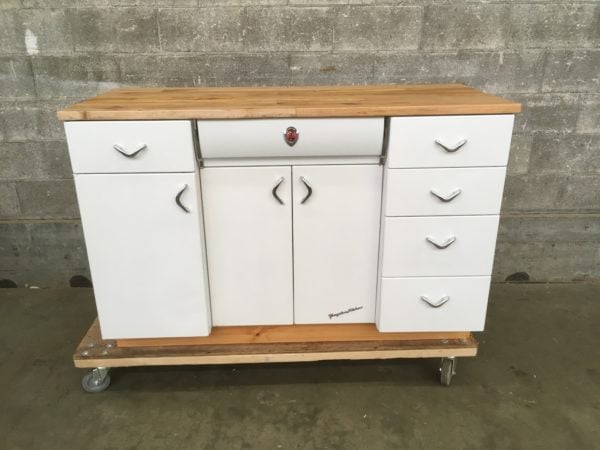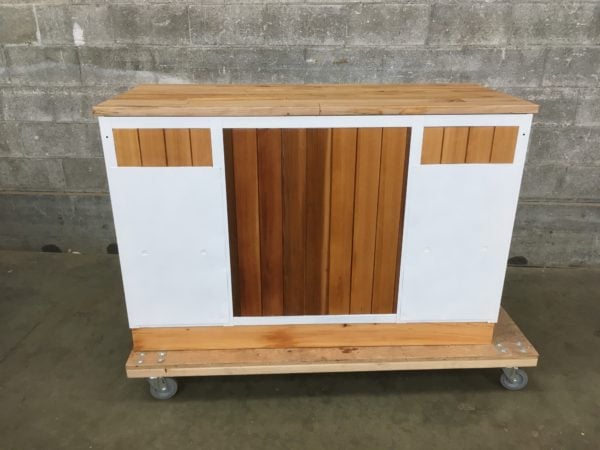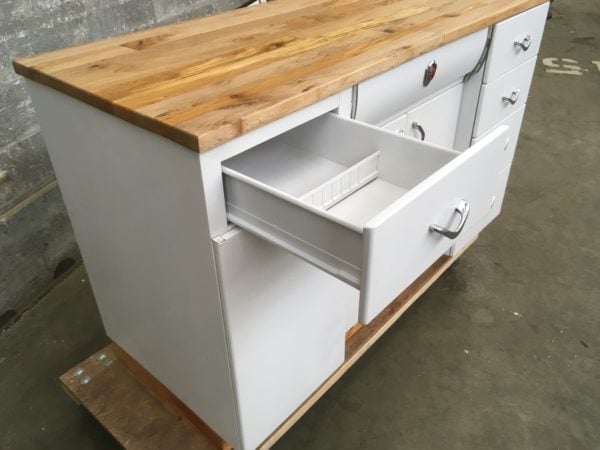 And after: what a looker!
And the way she showed this art deco chair it's inner beauty: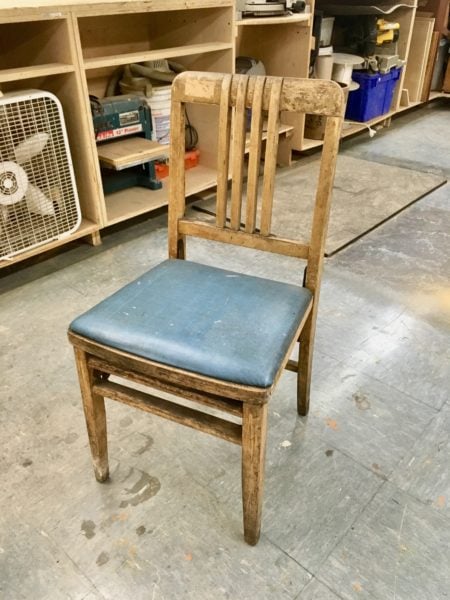 Before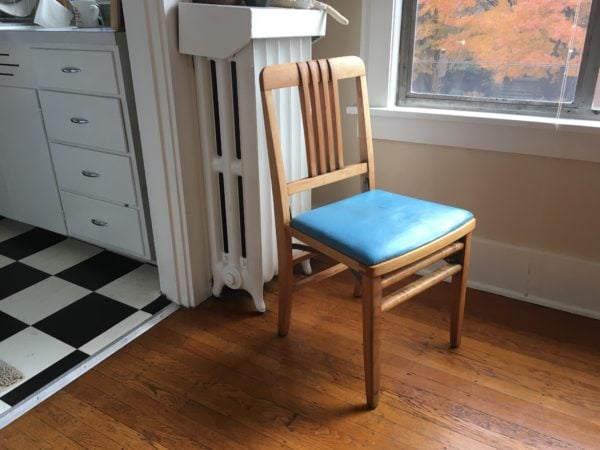 And after!
Most of us would just walk past this dilapidated half-cabinet: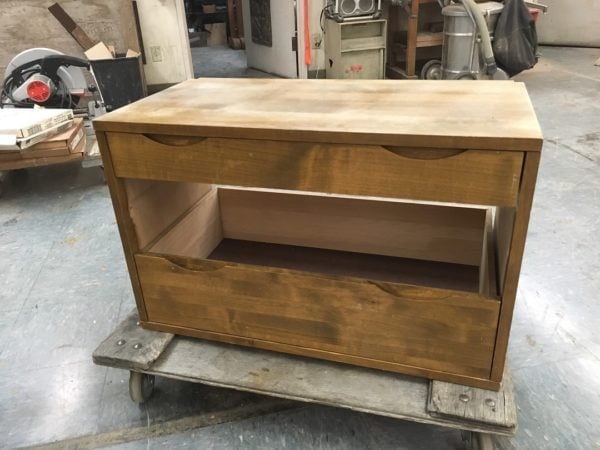 But Sara turned it into a swanky mid-century media stand: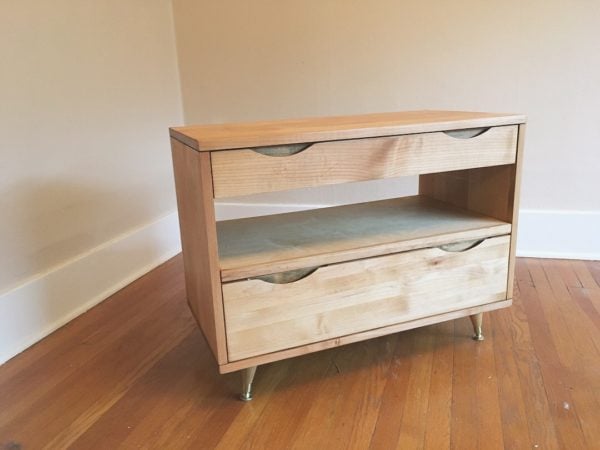 Is that really the same cabinet?? (Yes, yes it is)
Sara's projects often combine an existing need in her space with inspiration from salvaged material. She loves to enhance the natural beauty of CVG fir, like in this custom compost/recycling cabinet: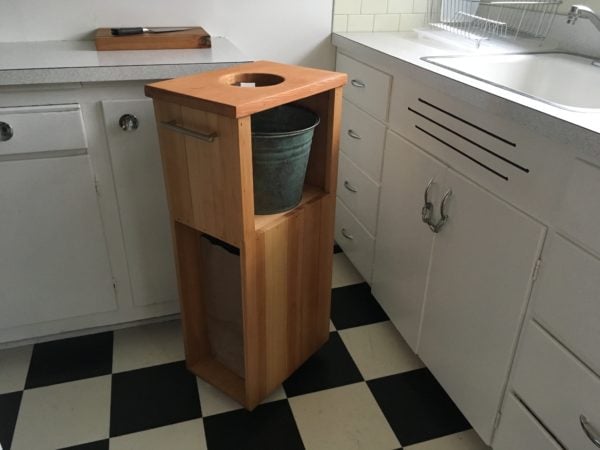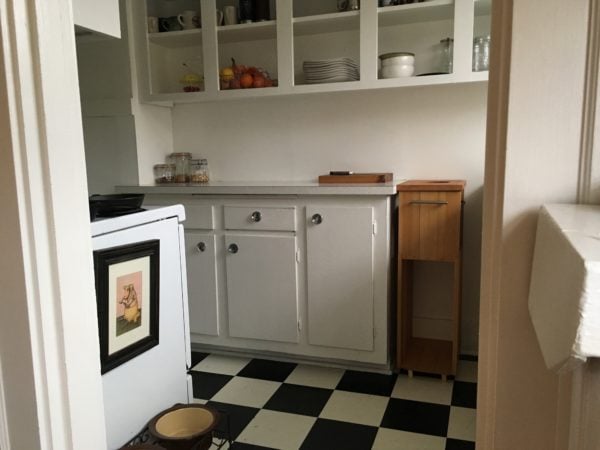 Who wouldn't want to throw their food away here??
Or she uses the existing form of a salvaged object and adds to it to fit a need, like with this sidelite wall filler: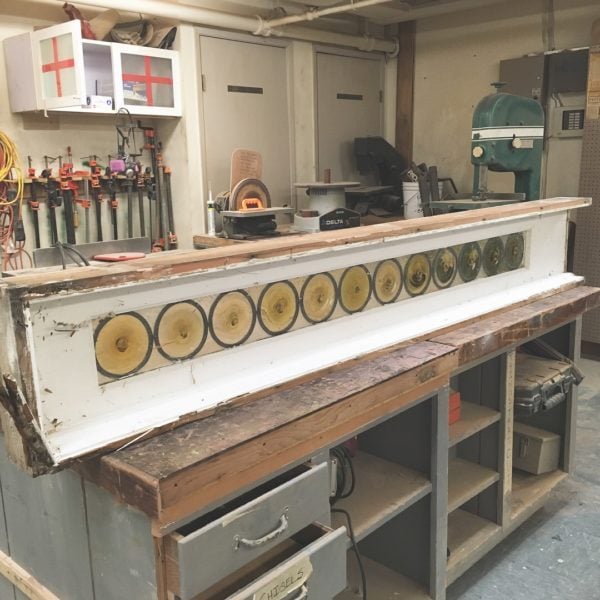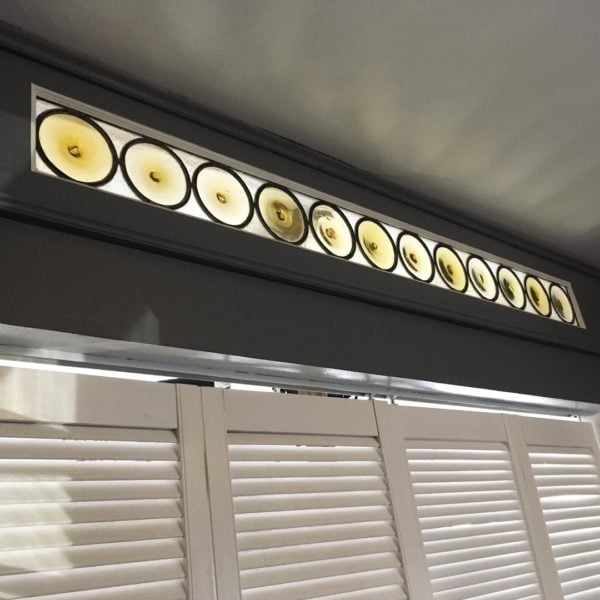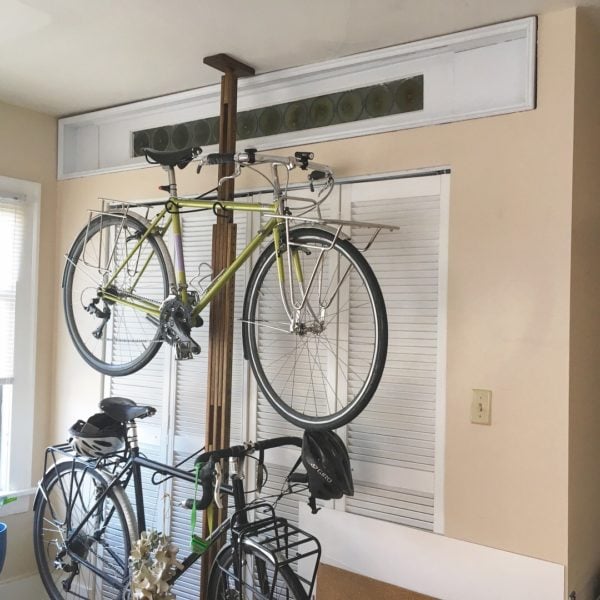 Looks like this 70's sidelite was meant to live here, no?
While most of Sara's projects are larger scale, she also has a knack for simplicity, exhibited in this adorable upcycled toybox for her dog, Penny.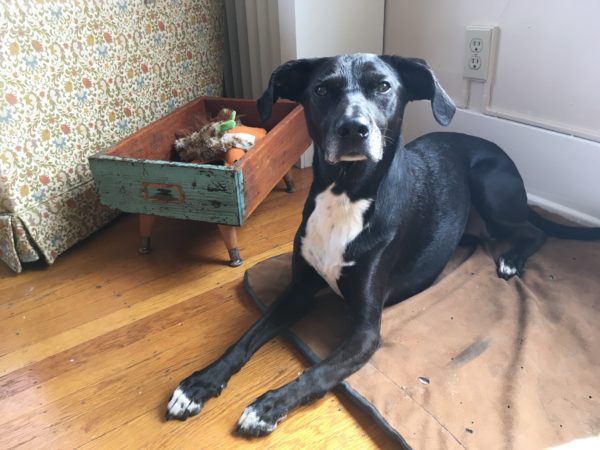 Good girl, Penny! Salvage pups are the best pups.
Sara's relationship to 2U has changed over the years. She found 2U pretty soon after moving here a little over three years ago. "I started out as a surface picker, just snagging the really neat items that popped up on the website. But in the year since, I've discovered the lumber section, learned to rebuild lights, and found so many ways to use old doors. 2U has been a big part of my personal and professional growth as a salvage lover. "
Sara is truly a shining example of the salvage lifestyle, and we're lucky to have her around to remind us of the endless possibilities that exist in all of our inventory. With a seemingly unlimited supply of creativity and hard work, Sara creates some incredible and special pieces, many of which she is now offering for sale! Check out her project instagram @build_like_a_girl, and her van-stagram @firsttimehomebuilders for more inspiration! Thanks for showing us how true salvagiers do it, Sara!