One of our customers, Mark P, recently replaced the door on his garden shed as part of a full makeover. Using a $20 door from Second Use, Mark turned this shed into a backyard stunner. We love that green trim and purple paint combo! This project goes to show you just how much potential there is in old wood doors. Look how gorgeous that wood is underneath the old paint! It's practically glowing!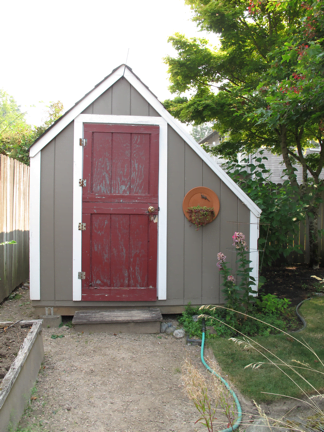 Before: a "chintzy Dutch door" (Mark's words) serves as the entrance to the garden shed.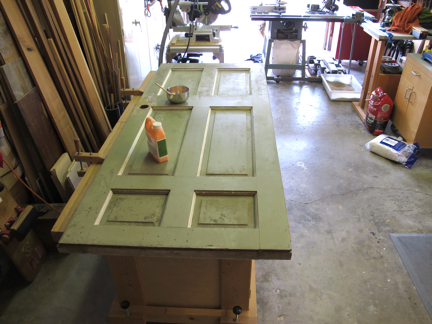 The $20 door pre-paint stripping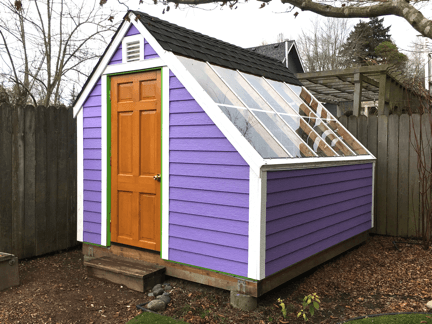 After: what a stunning transformation!
Thanks so much for sharing this project with us, Mark! If you have your own project featuring materials from Second Use, send it along to us at [email protected] for a chance to be featured on our blog and receive $5 store credit!