2U customer Brian recently "liberated" some mannequins from the Seattle store, and they've been leading pretty adventurous lives. He sent along some pictures for our enjoyment, and we couldn't help but share.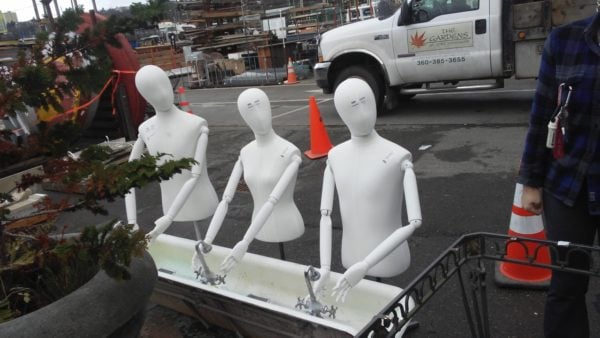 Before leaving the store, the crew washed up…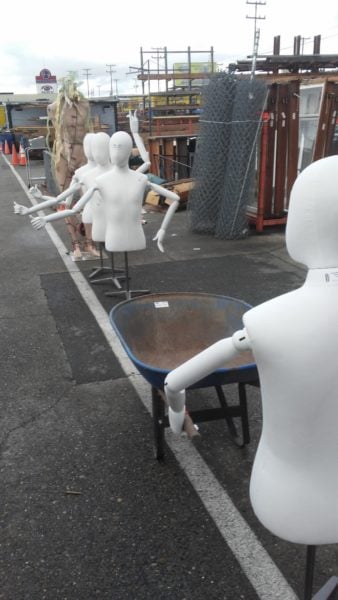 They played around a bit in the lumber yard.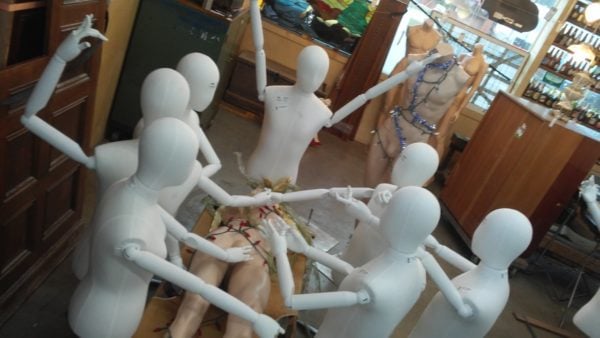 And of course, performed an exorcism on a fallen comrade.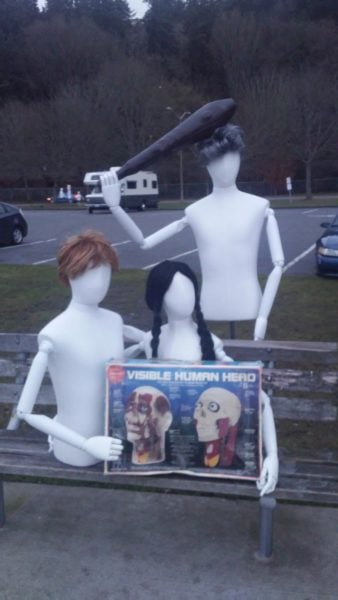 Now, they frolic around in the world, occasionally camouflaging as a real human family.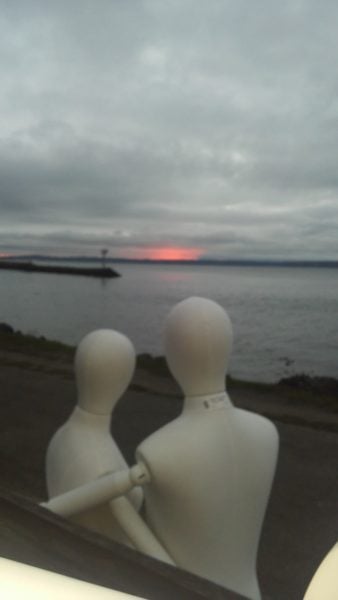 And of course, sharing love for each other and the salvage lifestyle.
Thank you for sharing, Brian! If you have pictures of material from Second Use living a beautiful life, send them our way at [email protected] for a chance to be featured on our blog and receive $5 store credit!