So much of salvaged charm comes down to the details, and there's no style richer in detail than Eastlake. The Eastlake style came out of the Aesthetic Movement in the late 1800s, which set forth the idea that one should live life surrounded by beauty down to smallest design element. British Architect Charles Eastlake popularized the ideals of the Aesthetic Movement when he published his book Hints on Household Tastes in Furniture, Upholstery and Other Details in 1872. Much of the movement was influenced by Japanese visual culture, as Japan had recently opened up trade with the West. Common motifs include leaves, urns, flowers, birds, and geometric details, and the pieces are incredibly ornate. Check out a couple Eastlake pieces we have in stock right now!
Item #592915: Eastlake Backplate, $20
.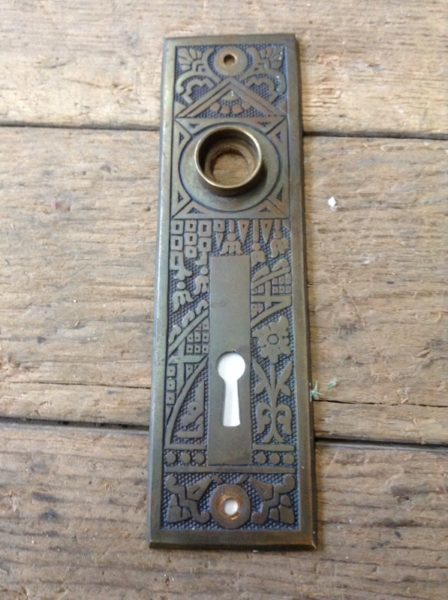 The asymmetry in this backplate highlights the combination of geometric and organic forms in Eastlake design.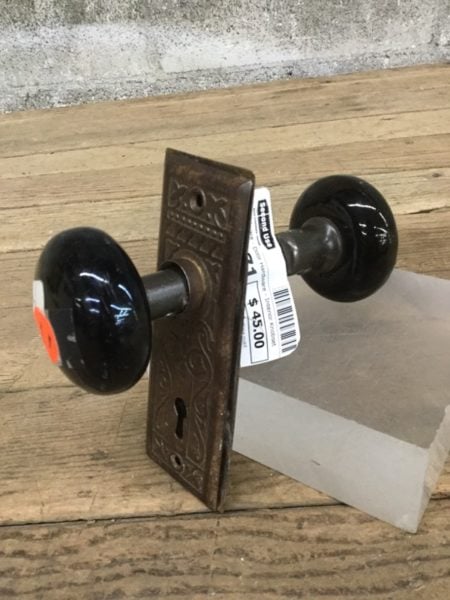 This set with black porcelain knobs would look lovely in a bathroom or bedroom!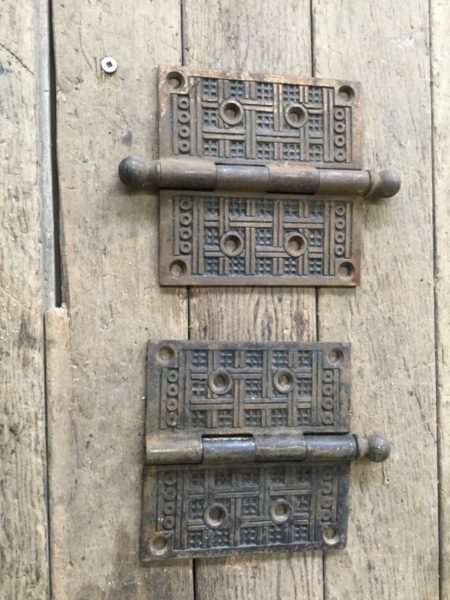 With a more rectilinear geometric approach, these hinges are the perfect detail to infuse your home with vintage charm.
Item #581745: Eastlake Sash Handles, $35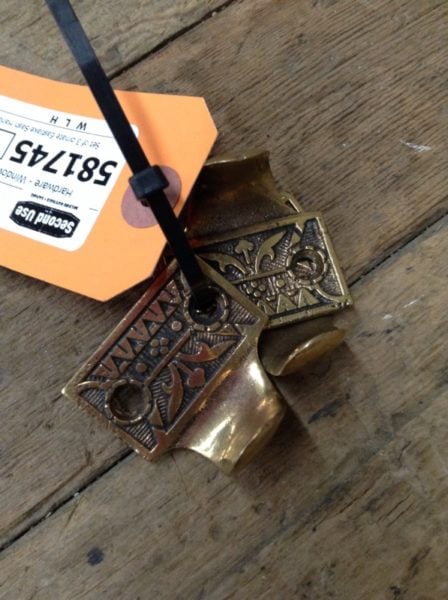 These lovely sash lifts will make you excited to open your windows, even if it's cold and rainy outside.
Eastlake style wasn't just for hardware, you can see some of the same geometric motifs in this stunning dresser!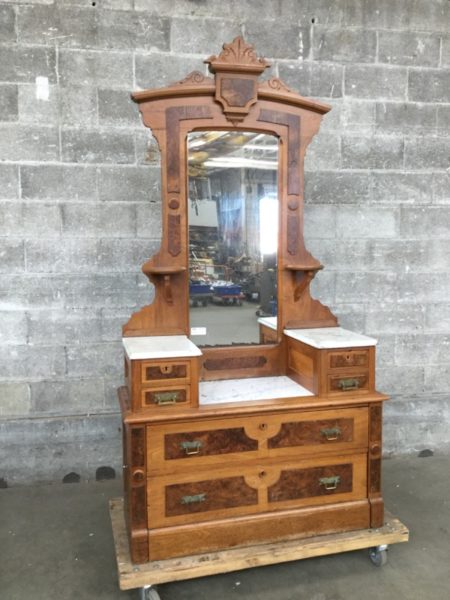 If you're feeling curious about Eastlake style and its' history, check out these links:
https://www.brownstoner.com/architecture/eastlake-hardware-doorknob-aesthetic-movement/
https://www.brownstoner.com/architecture/feast-eyes-luxurious-beauty-aesthetic-movement-design/
And don't forget that you can browse our online inventory any time, search by keyword "eastlake" to see what we have in stock!