If you're looking for a statement piece to set off a room, look no further than oversized lighting. Especially if you have high ceilings, large lights are a great way to draw focus in a room upwards, and while they may take up more space, they often end up making a space feel bigger. We have a couple of incredible mid-century and brutalist fixtures in stock right now, that are just waiting to be a conversation starter in your home! These lights came from two different churches, both built in the 1960s, and they're full to the brim with midcentury charm. Check them out below, along with some statement light inspiration that's got us swooning!
Item #595443 (and matching): Midcentury Brutalist Light Fixture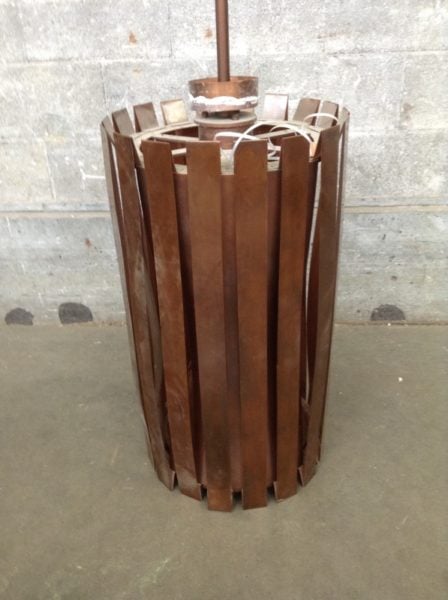 This brutalist light, manufactured by The Harry C. Lynde Co. of Seattle, is made from flexible strips of solid bronze with a single bulb holophane inner shade and bullseye bottom. It was salvaged from early 60's built United Methodist Church in Everett. At 31″, the shade alone makes for a sizable statement light. The shaft, measuring 91," can be easily cut shorter, or keep it long to hang in your 20′ ceiling grand entryway.
Item #573565 (and matching): Midcentury Cone Pendant Light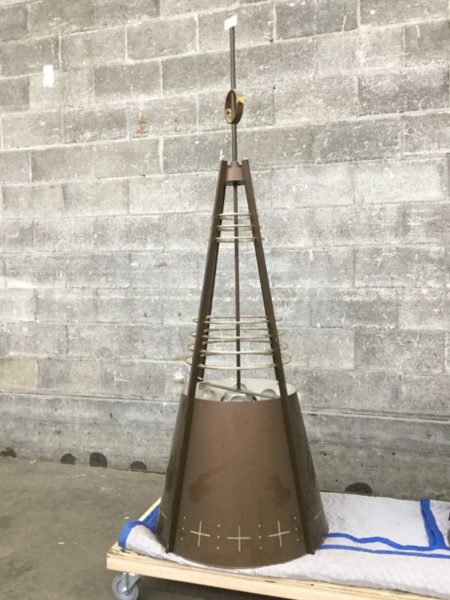 These lights were designed and built in the mid-century for use in a church sanctuary. Built with a lot of aluminum, they are light weight for their size. Originally, the conduit was directly attached to a mounting bracket in the ceiling, but a new mounting system will have to be designed. The top piece of conduit can easily be unscrewed and replaced. Make a statement with one hanging in your entryway, or create a tranquil space with a few hanging from a lofty ceiling.
Check out these examples of statement lighting in different rooms of the home: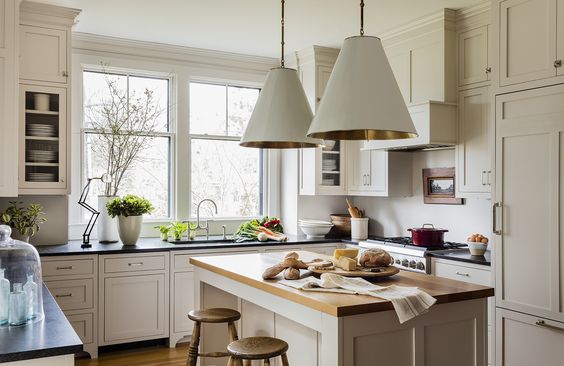 Over a kitchen island, these lights promise lots of light and the placement ensures that their height isn't an issue!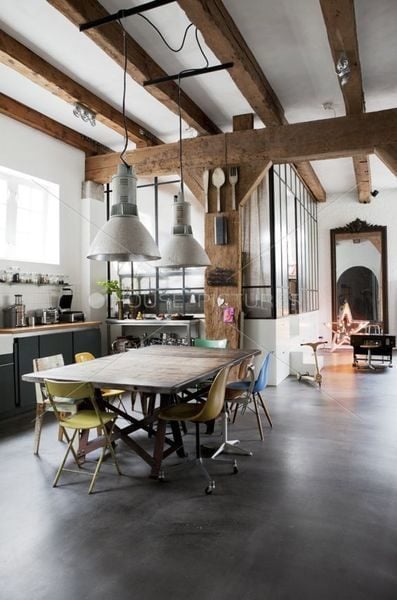 Similarly, oversize lights over a dining table bring focus to that part of the room, and help to create division of space in an open layout like this room.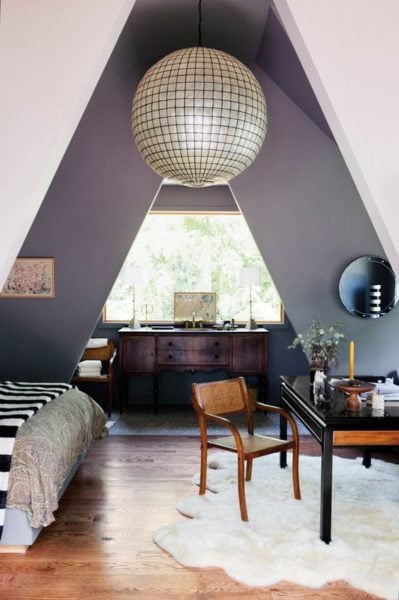 We love this light in a pitched ceiling! Where the slanted walls stand to make the space feel smaller, the light actually creates some space.
Don't forget you can call us at 206-763-6929 and place items on hold if you'd like to take a look at them in person! Our store hours are 9Am-6PM every day of the week. Browse online anytime at www.seconduse.com/inventory