We take pride in providing our community with quality salvage, and even more so in seeing the incredible things you all do with it! Our staff are some of our best customers, and many of their creations are available for sale at our Seattle store! Take a peek below at some of our staff-made inventory:
Item #338230: Sanitary Wall Sconce – $165
Created by: Greg Balducci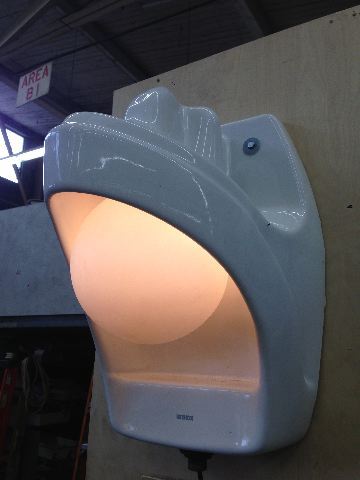 We get lots of compliments on this creative light fixture, hanging up near our customer service desk. One day someone is going to take it home, and on that day we will mourn the loss of a true 2U fixture (pun intended) but be glad to see it go to someone who appreciates its beauty. Could that someone be you?
Item #577723: Foundry Bookshelf – $95 (ON SALE!)
Created by: Dirk Wassink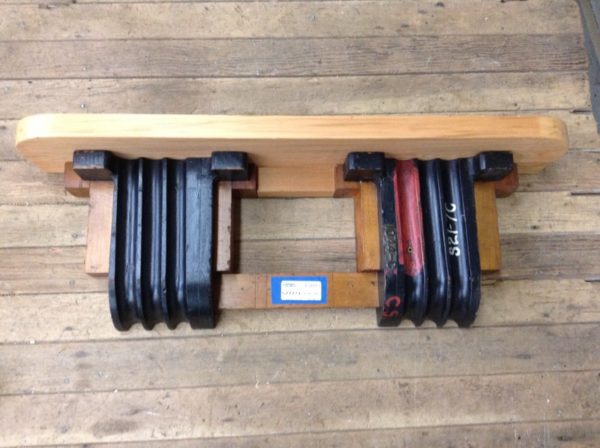 2U President and Co-Owner Dirk does more than just hold this company together: he creates one of a kind shelving out of one of our favorite and most versatile materials: foundry patterns! Hot tip: our last batch of foundry is on the floor and on sale now, while supplies last!
Items #607525 (Pipe Organ Birdhouse -$85), #607541 (Tiger Maple Shelf -$195), and #607529 (Skateboard Birdhouse -$55)
Created by: Nils Rye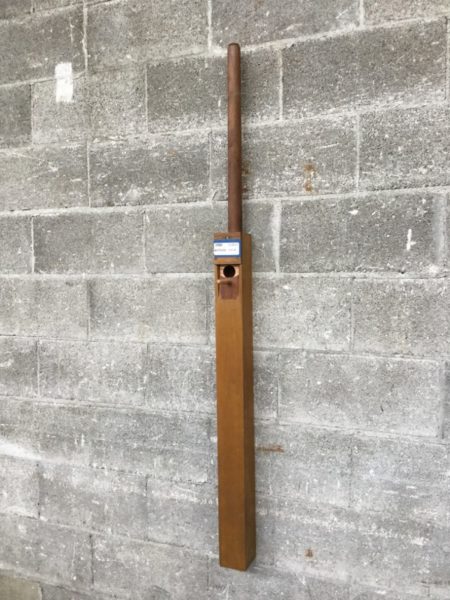 Nils loves wood. This is a fact. And the things he does with it are truly incredible. Take this pipe organ birdhouse, for example, where he has taken something that used to make music and made it into a home for creatures who will fill your yard with song. A beautiful second life for this pipe organ piece, isn't it?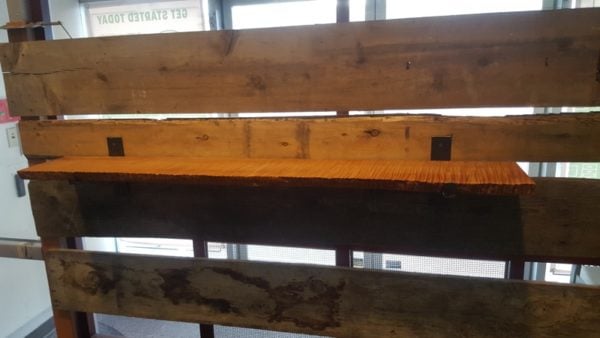 This tiger figured maple shelf practically glows! The reclaimed steel shelf supports add industrial charm to the naturally beautiful wood, finished with sunflower oil.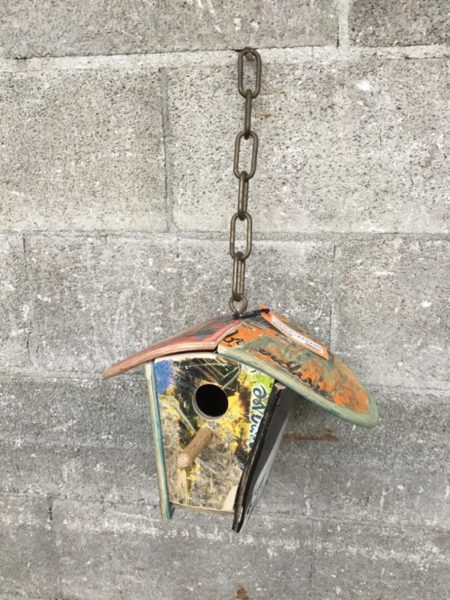 And for the sportier bird fans among us, this reclaimed skateboard birdhouse is a unique yard feature that will be sure to attract only the *coolest* of birds. Your neighbors will be jealous, we guarantee it.
Item #607335: Adorable Strawberry Light – $95
Created by: Elliot O'Sheehan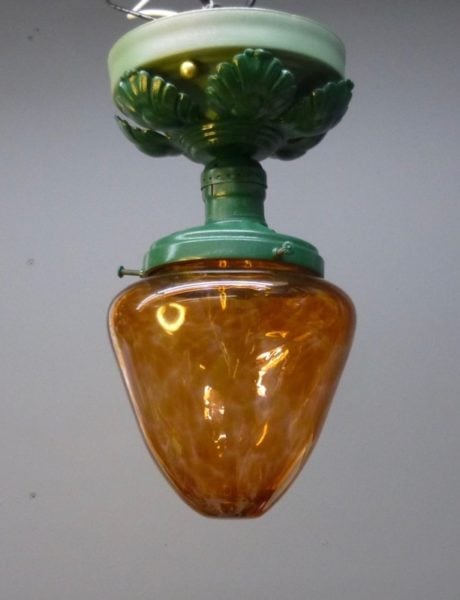 This fruity light is just begging to be the statement piece in your kitchen! We picture it above a dining table or in a pantry, but you can make it yours and put it wherever your heart desires.
Items #607273 (Coleman Lantern Lamp – $145) and #607283 (Skateboard Wall Sconce -$95)
Created by: Anne Kohl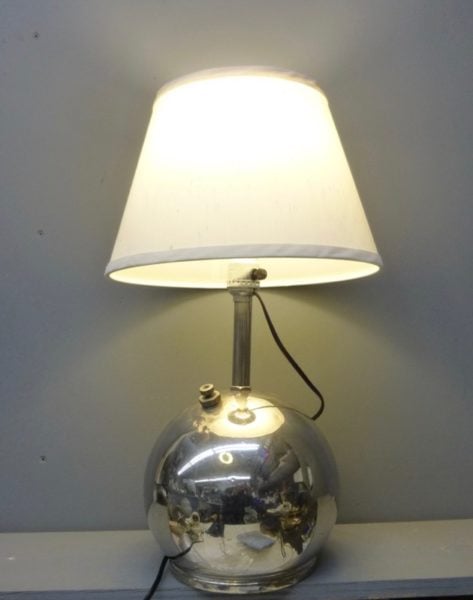 Our resident in-house lighting restorer, refurbisher, and all around creative light fixture powerhouse Anne made this lovely table lamp out of a Coleman lantern. Polished and chic, with tons of salvage charm, this would look great in any space!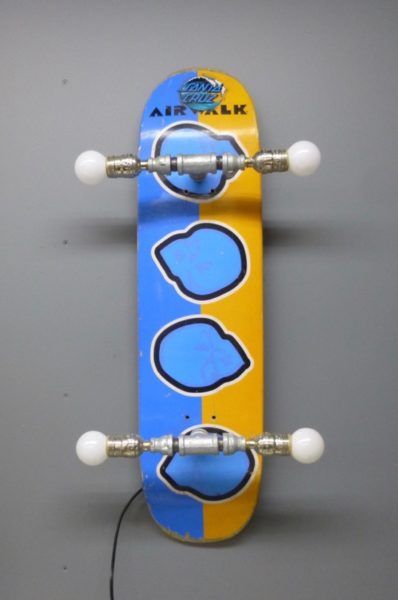 And how could you resist this cooler-than-cool skateboard sconce? Perfect for the budding boarder in your life, or as an accent piece in your living room.
Check out these items and more any day of the week from 9AM-6PM, and give us a call if you'd like to put anything on hold! (206)-763-6929