We always have lots of seating options available in stock, but Second Use customer Shannon W. took salvaged seating to the next level with these projects. Using materials found at 2U, Shannon created two seating masterpieces that will challenge your notion of just what it is a chair should look like. Check them out below!
Suitcase Chair
Using a vintage suitcase and some burly furniture legs, Shannon created this luxury luggage seating. Check out the tripod light behind the chair, made from an army surveyor's tripod and Navy signaling lamp!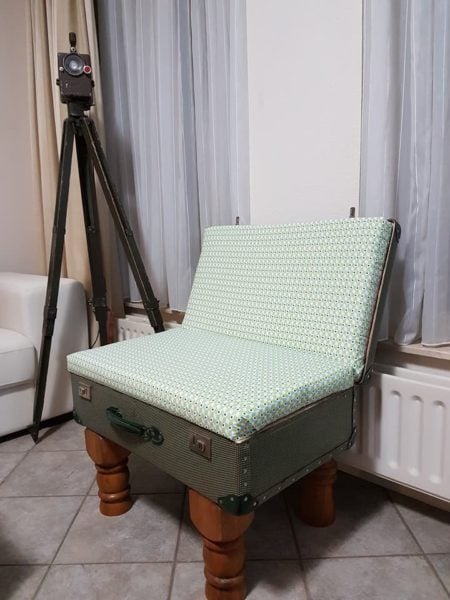 Wine Barrel Chair
This is the perfect chair for sitting down at the end of a long week and enjoying a glass of whatever!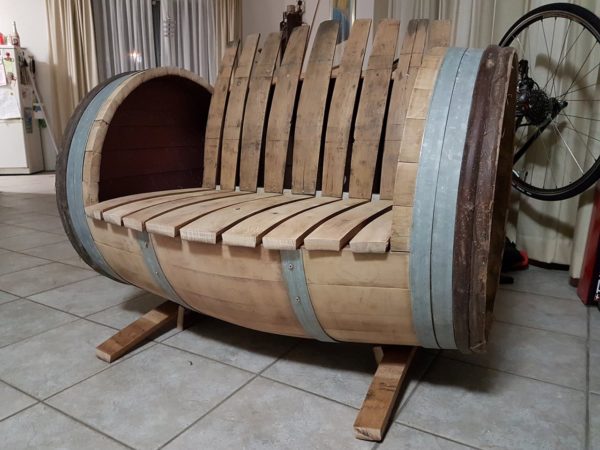 Shannon shops all over the world for salvaged goods, and she kindly touted 2U as one of the best! Thank you for sharing, Shannon! If you've got a project to share, shoot us an email at [email protected] for a chance to be featured on our blog/instagram and $5 store credit!
Below, check out some of the sweet seating we've got in stock at both stores!
Item #610201 (Seattle): Mid-Century Space Chair
Upholstered black vinyl and walnut ply, full of mid-century charm! With a little elbow grease, this chair could easily be restored to up-cycled gold!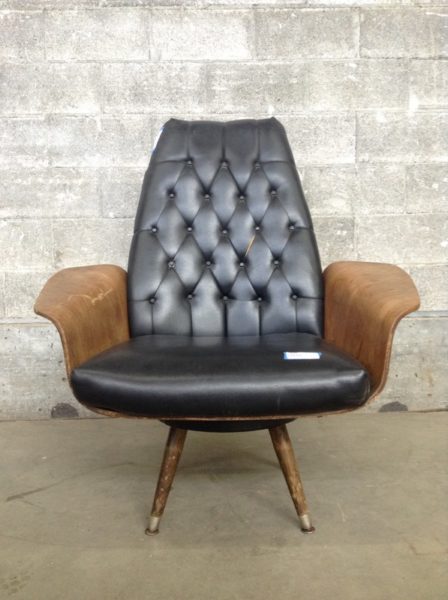 Item #607089 (Seattle): Vintage Theater Seats
We LOVE a good theater seat. See this inspiration gallery post to get inspired!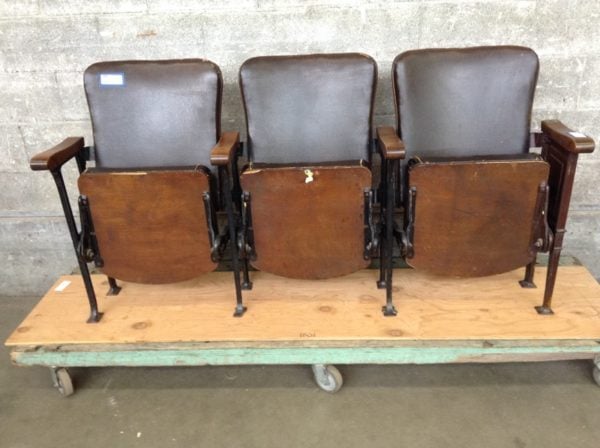 Item #508832 (Tacoma): Vintage Cosco Office Chair
Talk about mid-century charm! Just waiting for you to give it some love and do some great work while seated in it.