Globe lights, popularized by mid century design and steadily making a return to interiors near you, lend the perfect blend of warmth and simplicity to spaces both minimal and extravagant. Infuse your space with some spherical sensibility with one of the several globes we currently have in stock:
---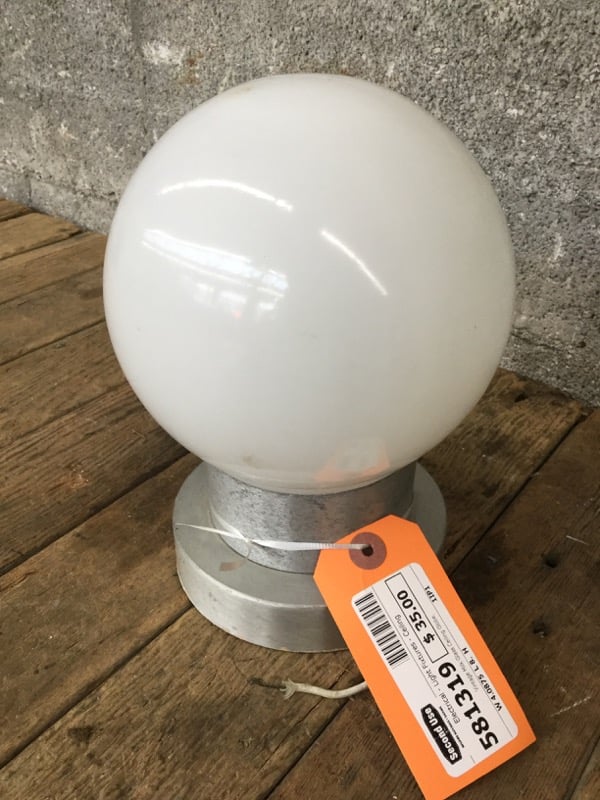 Milk Glass Ceiling Globe | $ 35.00 | Item 581319-S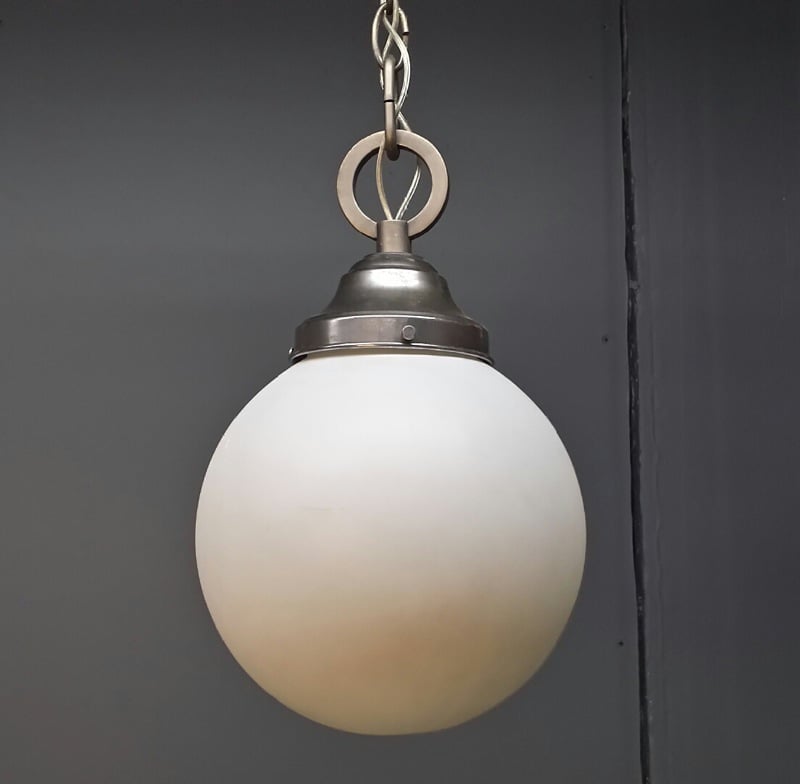 Pendant Ceiling Light | $ 45.00 | Item 475743-T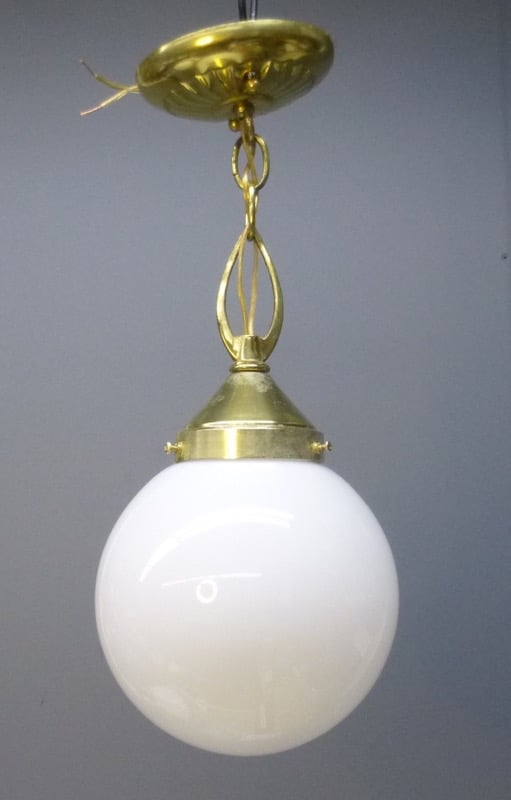 MCM Pendant Light | $ 75.00 | Item 584997-S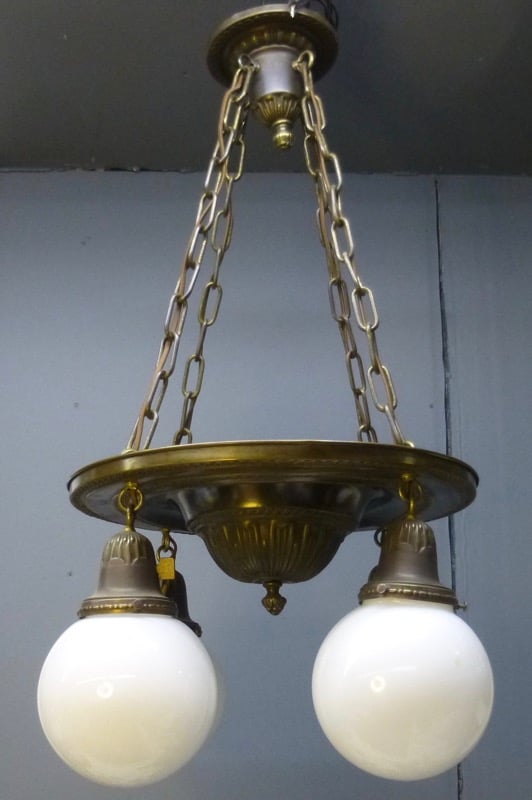 1910s Chain Drop Chandelier | $ 275.00 | Item 603235-S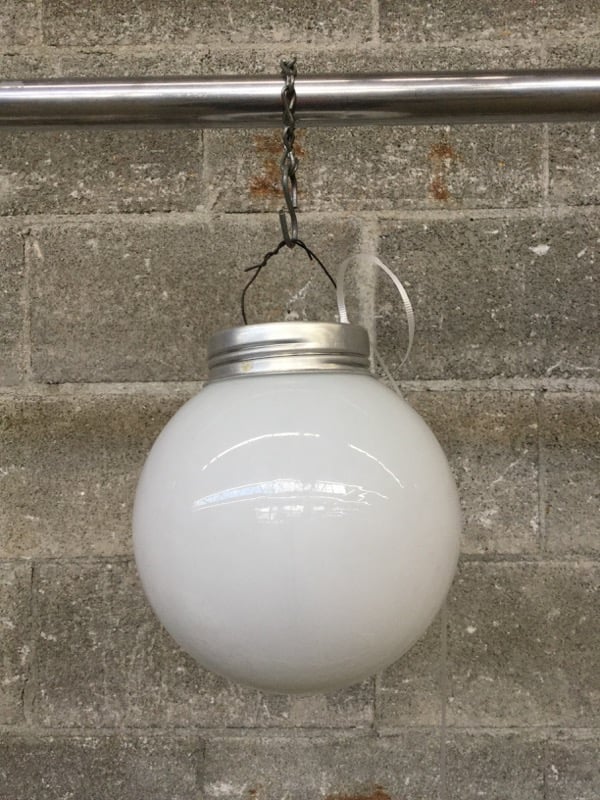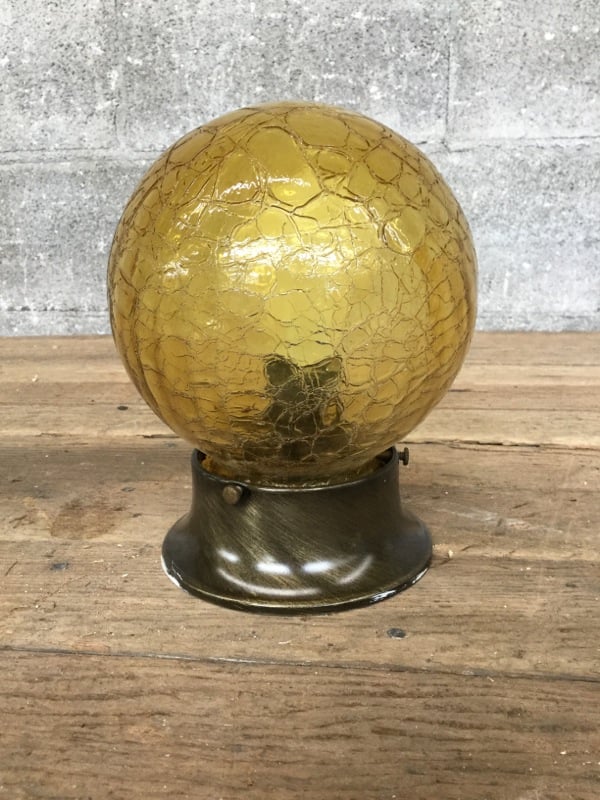 Ceiling Mount Light Fixture | $ 20.00 | Item 537223-S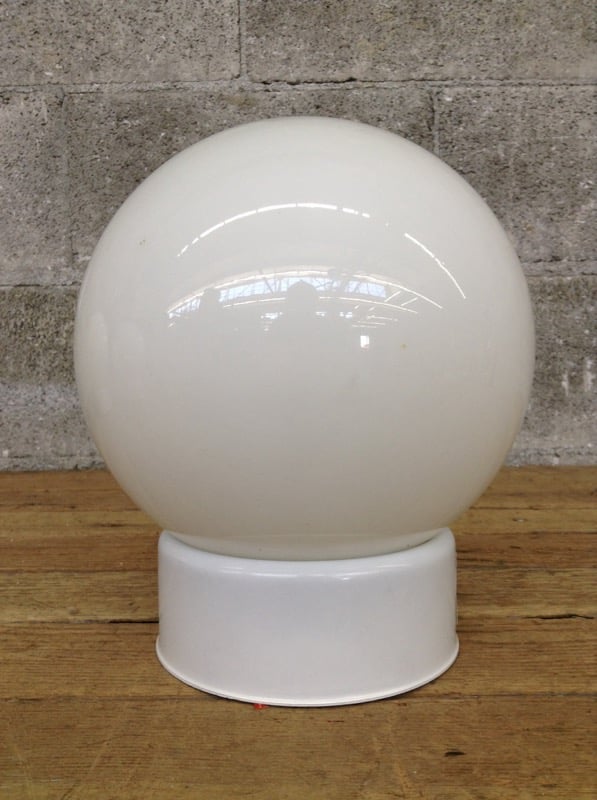 Vintage Ceiling Fixture | $65 | 619101-S |619099-S | 619093-S
Interested in an item? Give us a call to put it on hold until 5:30 PM the following day. And remember, you can browse over 1,000 of light fixtures (and a slew of other building materials) online anytime.