Introducing the Rocker Shelf
We retrieved some pallets of curved Douglas Fir beam cutouts this fall. These pieces were band-saw cut out of a huge exposed beam that was designed with a scalloped edge. The mill that did the job saved and stored them for 15 years—and look at this beautiful simple shelf that can be made out of them. Perfect for people who want a mantle, but do not have a fireplace. Small enough to fit in many different spaces, but large enough to make a statement.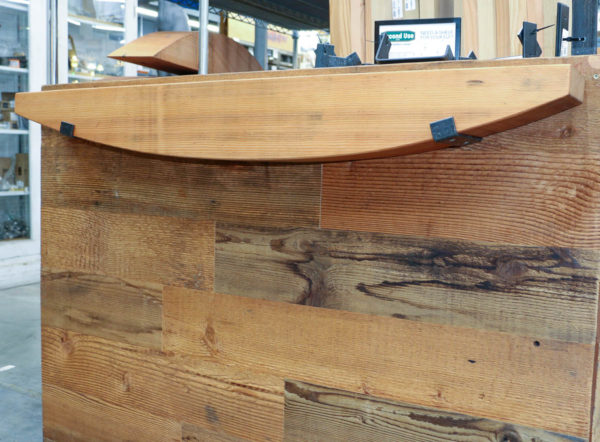 We had custom brackets made locally. The family operated shop often uses industrial cut-off waste to make these small pieces. You can purchase the wood piece and brackets for a total of $50 (plus tax). We even have a set of instructions, which isn't that lengthy! Don't have a saw and sander to complete the project? We can do it! Purchase a completed shelf, with installation instructions, for $195. These will be made-to-order and come with with a simple Eco-friendly European floor finishing oil, as pictured. Call or drop by our Seattle location for details.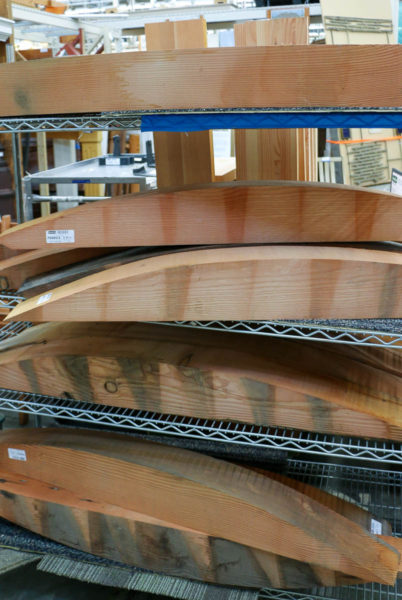 We have some back stock on these, but our supply is limited to what we have on hand.
Butcher Block Shelves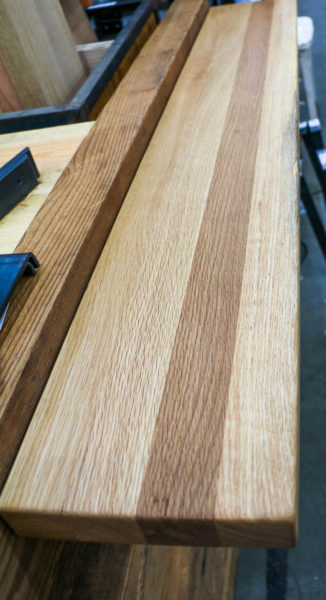 Looking for some handsome but more traditional shelving? We also have expertly glued butcher block shelving in stock from our friends at Salvage Works. They make these from mill cut-off material that would otherwise be waste. We have brackets made for this shelf style be the same manufacturer as the rocker shelf brackets.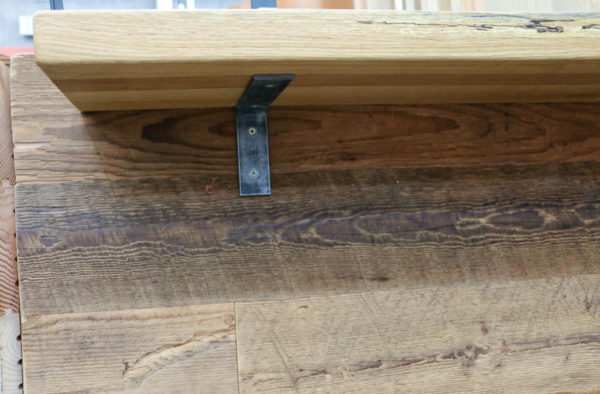 Salvage Works has provided us with a few different wood and size options, so prices vary.