We are so excited for this years group of vendors. We hope you'll join us to support these fine makers, growers and craftspeople! We are also very excited to announce that this years market is being sponsored by Smith Brothers Farms! They'll have a booth at the market where you can talk to them about how they offer fresh Northwest essentials, delivered personally.
Handmade and Homegrown Market + Plant Sale
Saturday, April 29th 10AM – 4PM
3223 6th Ave S, Seattle
Our 2023 Vendor line-up includes:
Amanda Sarah Metals
Badger Coffee
Beck Pottery
Beneficial Brewing Company
Color. Glass. Light
Courting Frogs Nursery
Crystalyn Kae Accessories
Deschampsia
Electron Sea
Giraffe Designs Jewelry
Goat Boat Farm
Heirloom Wellness
Ikatandme
Jade & Co
Joslyn Plants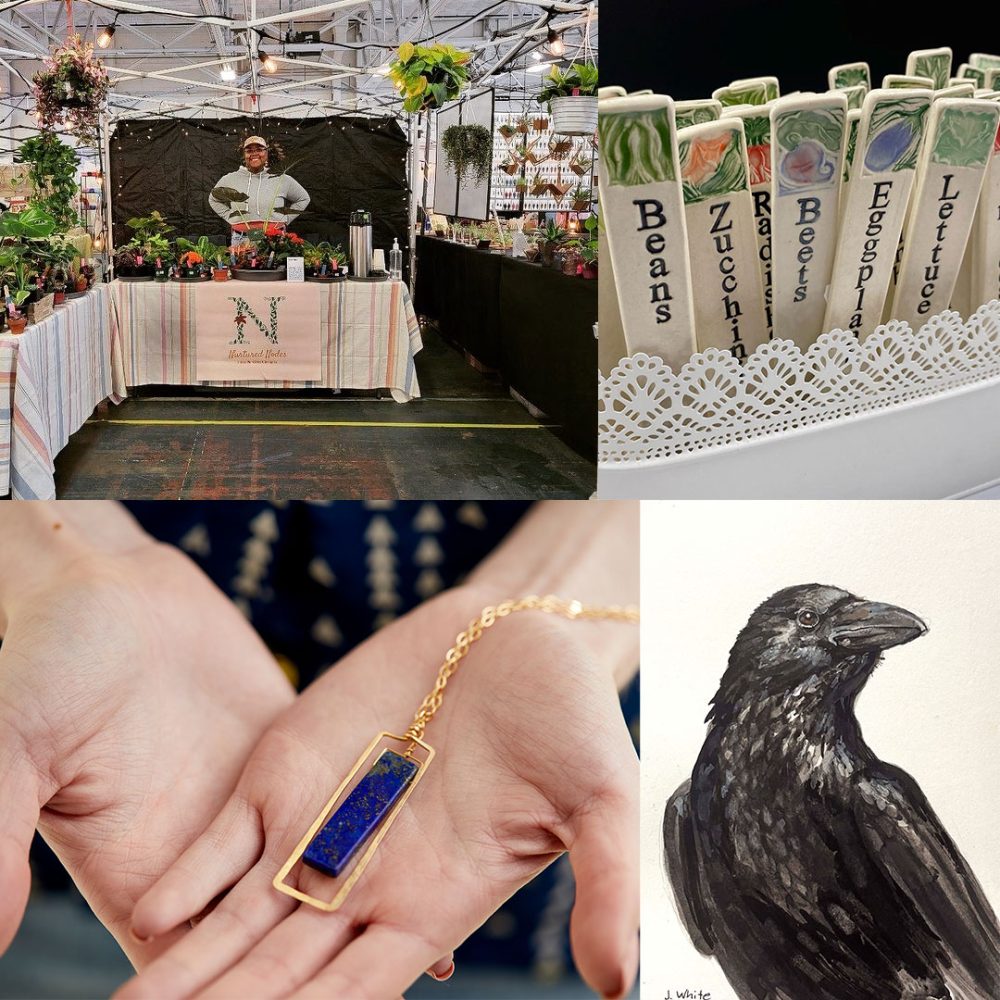 Je Ne Sais Cluck
Jesse Proebstel
Joan Krueger
Jonboy Caramels
Kiss My Grits (Food Truck!)

Liberte Du Monde Gourmet
Logan Earles
Lovely & Dapper Desserts
Made By Forbes
Madrona Nursery

Magpie Mouse Studios
Molten Hot Cosmic Witch
Moth & Bone
Nature's Elements Co.

Nurtured Nodes
Parallel Jewelry
Patton Glass
Renee's Creation

Sarah Bak Pottery
Sara Schaad
Semilla Designs
Sledge Seattle
Stephanie Norris Design
Teal Moonbeam
T. M. Originals
The Hook and the Reed
The Little Merle
Wreath Havoc Company
You Are Nature Wellness
We'll also have Hazelwood Preschool here serving up some tasty beverages in our indoor beer garden!