We're always excited to see how customers and designers integrate salvage into their remodels, particularly when incorporate used material in a new way. It was love at first sight when we stumbled across this project on Houzz, which so seamlessly blends unique reclaimed pieces with modern finishes that give it an updated, clean feel without sacrificing a sense of warmth or charm.
Below, we go through step by step ways that you can find similar pieces in our inventory and infuse your space with elements both modern and vintage.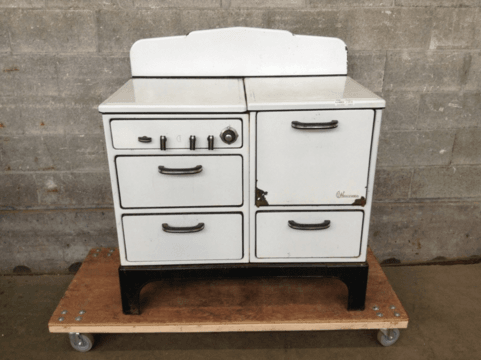 Vintage Range (524883): If this room had to be reduced to one item, it would have to be the pristine vintage range. The white enamel complements the white subway tile and overall clean aesthetic while lending ageless charm. At the time of publication, we have this stunner in stock (524883) that almost perfectly matches the one in the photo. But take note, even if you can't find an identical stove, the real lesson is that incorporating a few pieces of vintage flair (maybe it's a classic fridge or metal cabinet set) can really enliven a modern/industrial space.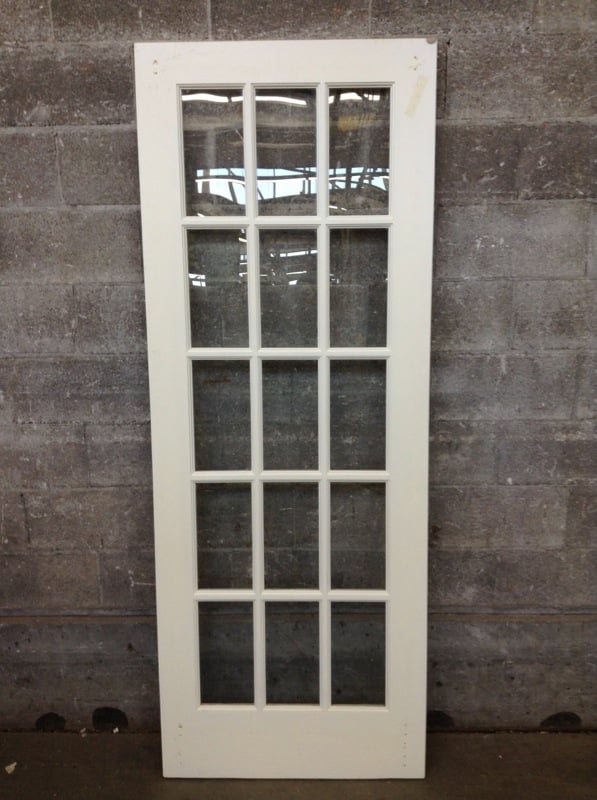 Vintage 15 Lite Door (526689): With over 1,000 doors in stock at most times, Second Use is your best bet for finding a beautiful vintage door like the one featured. The slight imperfections contrast the more stark details in the space, while the windows complement the open aesthetic. If you're looking for a deadringer, check out this door or  browse our full selection to find the one that satisfies your taste.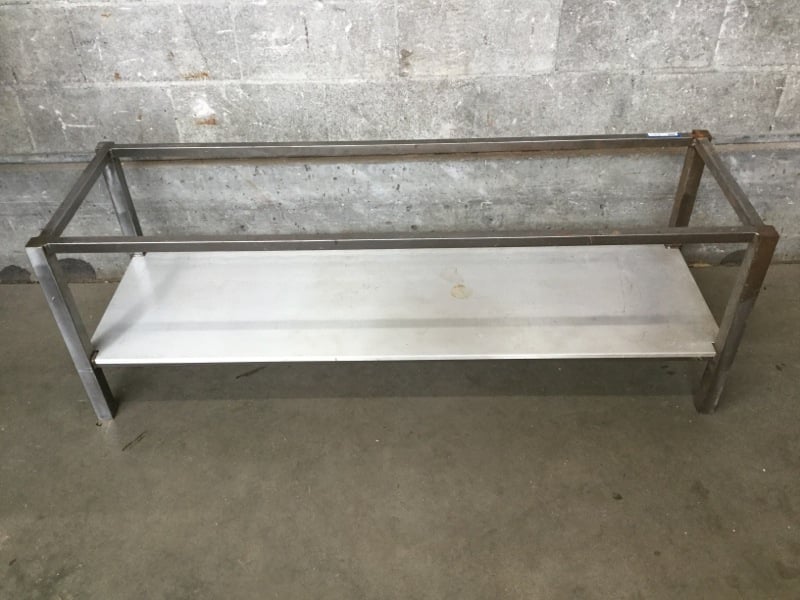 Unique Table Legs: Obtaining a pristine kitchen island like the one featured is as simple as finding a desirable surface and some sturdy, industrial table legs. We often sell table legs as sets, or you can find inexpensive tables with a top that doesn't suite you but a price tag that makes harvesting the set worth the little bit of effort. Here are a few of our favorite table legs and bases that were in stock at the time of posting: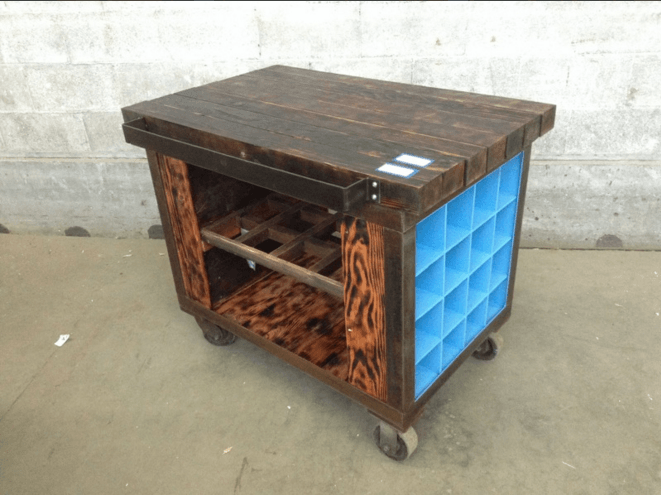 If you don't want to go to the effort of constructing your own island, check out this chic custom built cart.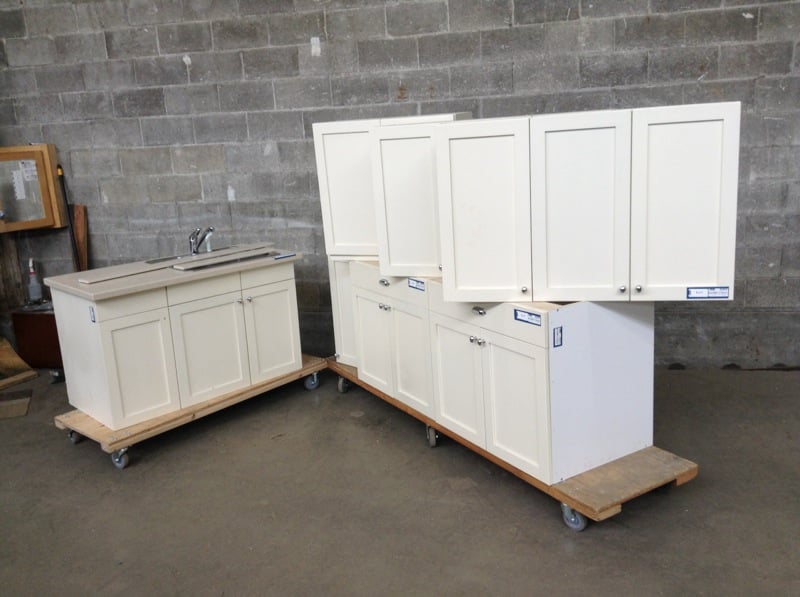 Shaker Cabinet Set: A quality cabinet set can upgrade the entire feel of your space- but often comes with an exorbitant price tag. At Second Use, cabinets are one of our greatest values, sold for 1/3rd to 1/10th of what they cost new. Whether you can find a whole set or a partial set or prefer to piece together your dream kitchen one-by-one, salvaged cabinets can save you serious money that you can spend on the fun details (like this keg rack!)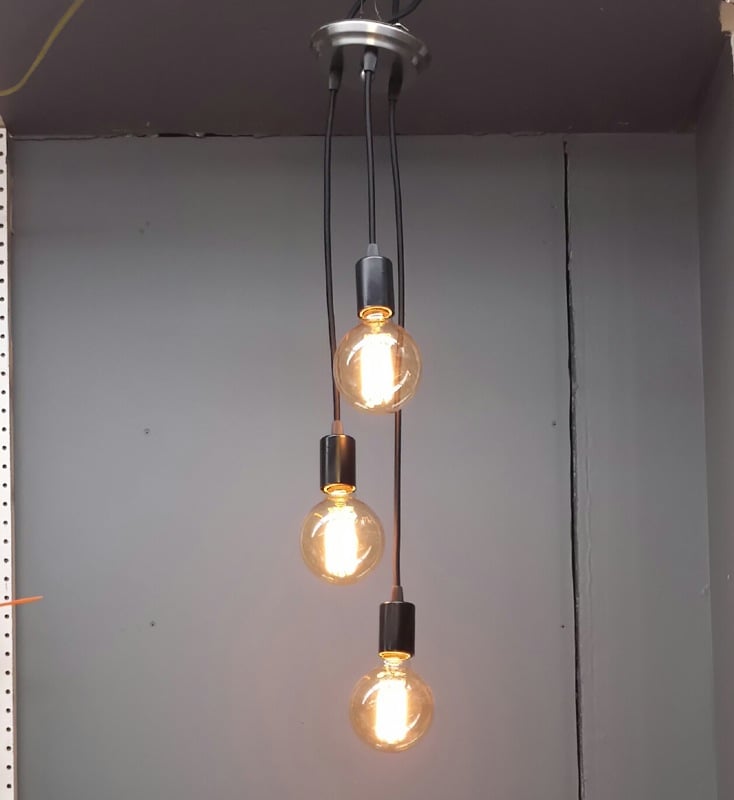 Vintage Inspired Edison Lighting: Our in house lighting designers ensure that you not only have the best selection of vintage lights, but new pieces resurrected from vintage components and the bulbs to keep them aglow. Check out this Vintage Benjamin Cluster Pendant Light and custom Edison Bulb Pendant to illuminate your remodel.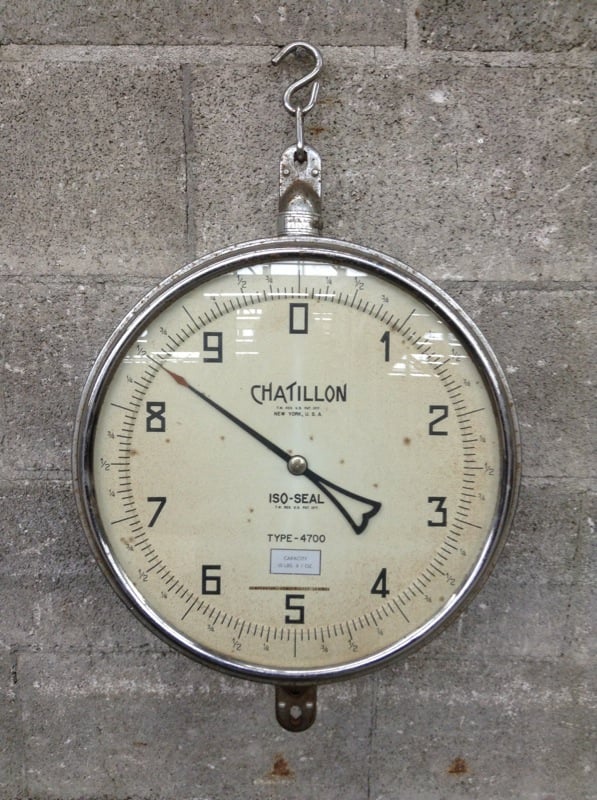 Finishing Touches: The best finishing touches are often the things you've accumulated over the years (children's art, travel souvenirs, Grandpa's old junk, etc) but if you're in need of a objet d'arte to tie it all together, we are your one stop shop.  A few of our recent treasures include:
…And so the list goes on.Remember that you can view 95% of our inventory online, anytime right here on seconduse.com and we get in new material daily. Happy remodeling!
If you have your own project you would like for us to feature, email us a few photos and a description at: [email protected]